We've officially entered the last three months of the year; can you believe it? With Thanksgiving and Christmas right around the corner, we wanted to help you get a head start on seasonal treats. While you might be daydreaming of pumpkin pie and apple cider, we took a dive into a few Rockford locations that wouldn't normally come to mind when you think fall! Give them a try… you might just find your new fall favorite.
Candy Cloud Company
New to the Rockford scene, the Candy Cloud Company debuted at the Rockford City Market in the summer of 2019. With flavors like "Cookies with Oreos" and "The Bowl of Cereal, the Candy Cloud Company isn't your typical cotton candy. This fall, they introduced "Carmel Apple with Carmel Sprinkle" and "Hot Chocolate with Marshmallow Sprinkle". The Candy Cloud Company doesn't have a storefront, but you can regularly find them at the Indoor Rockford City Market.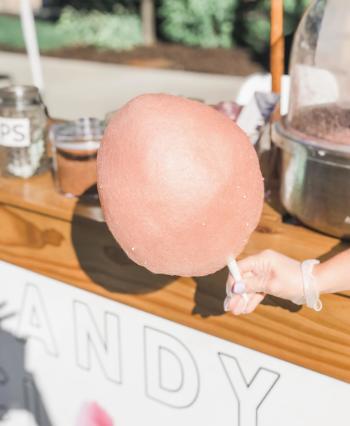 (Photo provided by Candy Cloud Company)
Thrive Café
If you're looking to get into the fall spirit while sparing a few calories, Thrive Café has you covered! Located in Loves Park, with a storefront coming to downtown Rockford soon, Thrive Café offers a healthy taste of your fall favorites, including pumpkin spice chai pudding, homemade cinnamon apple sauce and apple streusel muffins. Don't forget to grab an Orchard Spice cold-pressed juice to wash it all down!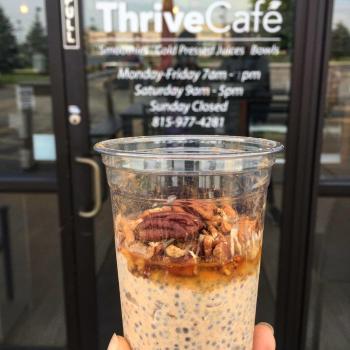 (Photo provided by Thrive Café)
Sugarjones Bakery
Not quite sure what type of fall treat you're craving? Head over to Sugarjones Bakery located at two convenient locations in Rockford and Loves Park! Sugarjones is known for their cupcakes, including fall flavors pumpkin spice, vanilla and chocolate salted caramel, and, if you're lucky to get your hands on one, an Edward's Orchard apple cider cupcake. The bakery also offers caramel apples topped with nuts, chocolate drizzle and more.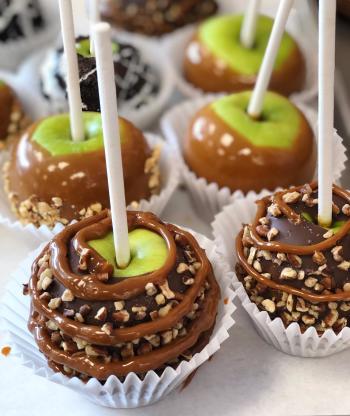 (Photo provided by Sugarjones Bakery)
The Bell Churros
If you haven't stood in line for a churro from The Bell Churros, what are you waiting for?! Choose from a list of fan-favorite flavors, including vanilla, chocolate, dulce de leche, and new fall flavor, apple pie. Indulge by purchasing one of each, or even a dozen of your favorite flavor! You can find The Bell Churros at several different locations throughout the city on weekdays and weekends. Follow their Facebook and Instagram pages to see where you can find them next.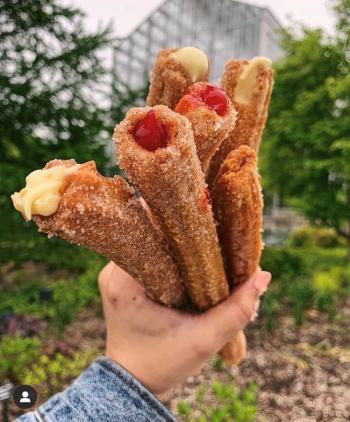 (Photo provided by The Bell Churros)