Pay homage to the City of Rockford this Halloween season by dressing like a hometown celebrity! Not sure where to start? Take a look at a how we would pull off our Halloween costumes with the easy (and not-so-spooky) list below.
Rockford IceHogs Player
You've made your fair share of trips to the BMO Harris Bank Center to watch the Rockford IceHogs play, now it's time to show your true hockey spirit by playing the part (literally playing hockey not mandatory… but could be fun.)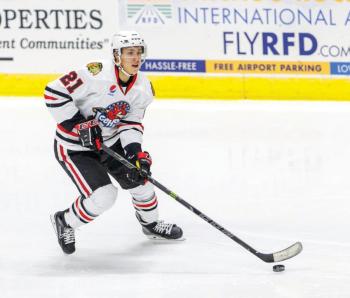 Here's what you need:
Ice Hogs Jersey or Red T-Shirt
Black Athletic Basketball Shorts
Red Tights
Black Shoes (we recommend a high-top shoe, like Converse)
Black Face Paint
Fred Van Vleet
RockFred, FredFord… Fred Van Vleet's name took over the city when he and his team, the Toronto Raptors, made a run in the 2019 NBA Finals and went on to win the championship. Keep the celebration going with a costume attributing to the man himself, Fred Van Vleet!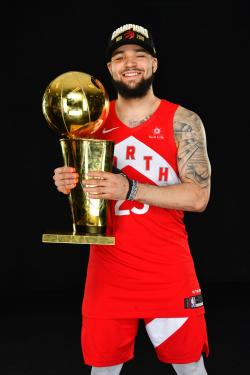 (photo credit: Fred VanVleet Facebook)
Here's what you need:
Toronto Raptors Fred Van Vleet Jersey, Number 23 / Red or black jersey
If you have a red jersey, you'll need red basketball shorts. If you have black, you'll need black basketball shorts.
White or red leggings
Small Band-Aid
[photo courtesy of USA Today]
Rockford Peaches Player
There's no crying in baseball! Give tribute to the iconic movie, "A League of Their Own", based on the Rockford Peaches, a women's professional baseball team who played in and was a founding member of the All-American Girls Professional Baseball League.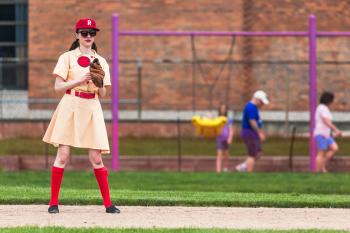 Here's what you need:
Light pink cotton dress or large shirt
Red belt
Red hat (cut out a circle from white paper and draw an R – attach to hat)
Red knee-high socks
White tennis shoes
Baseball bat
Sock Monkey
Did you know the Sock Monkey originated in Rockford? That's right! In 1932, the Rockford based Nelson Knitting Company invented a work sock with a red heel known as "Rockfords". Not only were they the most popular work sock of their time, they became the basis of the Sock Monkey. Nelson Knitting Company quickly patented the Sock Monkey design and included the pattern with each pair of "Rockford" socks sold.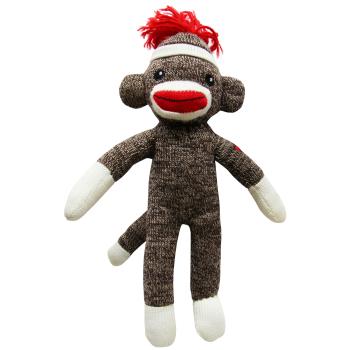 Here's what you need:
Brown sweatpants
Brown long sleeve shirt or sweatshirt
White, calf-high socks
White forearm-high gloves
Brown clip-on tail
Headband, brown construction paper for ears, and red yarn for hair – attach to headband