We've been "All In for Illinois" during the pandemic, but now that we're in Phase 4, we're ready to enjoy our state safely. Check-in every Tuesday for an Illinois Road Trip Round-Up on themed topics showcasing eighteen destinations across Illinois. This week, we're touring some of the state's best geocaching spots! So pack up the family, bring your masks, and get ready for a road trip!
What is Geocaching?
Geocaching is a treasure hunt that can be as fun for the hider as it is for the seeker. Any given treasure, known as a geocache, has specific coordinates of longitude and latitude to which seekers must travel in order to locate the treasure. Geocaching is an outdoor recreational activity, in which participants use a Global Positioning System (GPS) receiver or GPS-enabled smartphone and other navigational techniques to hide and seek containers, called "geocaches" or "caches", anywhere in the world. If you are not already signed up, go to www.geocaching.com and start today.
Here are some tips for those of you that have never tried geocaching before, these are a must if you want to have a good time and find the most caches possible.
1. Do not rely 100% on the coordinates given to you in the cache description. If you get within several feet of the exact coordinates then it is time to start looking around. Many factors could cause the location to be slightly off.
2. Don't expect the cache to be hidden in plain sight, expert cachers are known for hiding something using the native camouflage of the environment. Look up, down, below the ground, at eye level. One example could be, if there is a tree 2 - 3 feet within the coordinates then chances are the object is tied up in the tree.
3. If the geocache location is on or near a business or private property then be sure to not let your kids run all around the place because it could be very dangerous.
4. Read the hints in the description very carefully, often there are clues contained in the description that don't mean anything until you actually get to the location. So read and then reread once you get to the spot.
5. If possible, take a smartphone on which you have downloaded one of the geocaching apps so that you can look up the description of each geocache location before you get to it. Otherwise, you won't have all of the hints (if any) available and you may get frustrated not being able to find the geocache. An alternative to this would be to print out all of the cache spots you want to visit before you leave the house but that requires a printer and paper.
6. Remember that it's just a game and don't get too annoyed by all of the geek speak of stuff like muggles.
Rockford
Rockford is nicknamed the "Forest City" because of the abundance of natural, outdoor spaces for visitors and residents to enjoy. This makes the Rockford region perfect for Geocaching! There are geocaches sprinkled in all parts of the region, from the bustling downtown to the quieter parks. New and experienced Geocachers looking for spaces to find a lot of geocaches in one area will enjoy visiting Severson Dells, a 369-acre forest preserve. The forest preserve features 2.5 miles of self-guided nature trails and a hard-surfaced trail accessible year-round. Also hidden along these paths are over a dozen geocaches just waiting to be found! Another location for excellent geocaching is Anna Page Park. This expansive park boasts three separate 18-hole disc golf courses, and just about as many geocaches as there are disc golf holes! Spend an afternoon in the outdoors playing disc golf and searching for geocaches all in one area.
---
Enjoy Aurora
Whether it's hidden treasure or Pokemon you seek, the Aurora Area is home to fun, unique geocaching opportunities thanks to its outstanding system of parks and green spaces, as well as natural features along the scenic Fox River. One such destination is "the hottest museum in town," the Aurora Regional Fire Museum, where kids of all ages can encounter the history of firefighting through antique equipment and interactive exhibits. As part of the Kane-DuPage Regional Museum Association's Museum Adventure series, the Aurora Regional Fire Museum offers no-touch, all-digital geocaching experiences for visitors to connect with history, nature, and culture, all in the palm of your hand! If PokeStops are what you're looking for, you'll find them in abundance at scenic overlooks and within the historic downtowns of the Aurora Area. Get around the region in style with the help of the Fox Valley Bike Share, a new program connecting the communities of Aurora, Batavia, Montgomery, and Elgin on the Fox River. Pair your visit with shopping and dining with our Aurora Area Go Guide, the official visitors' publication of the Aurora Area in Illinois—in print and online at EnjoyAurora.com.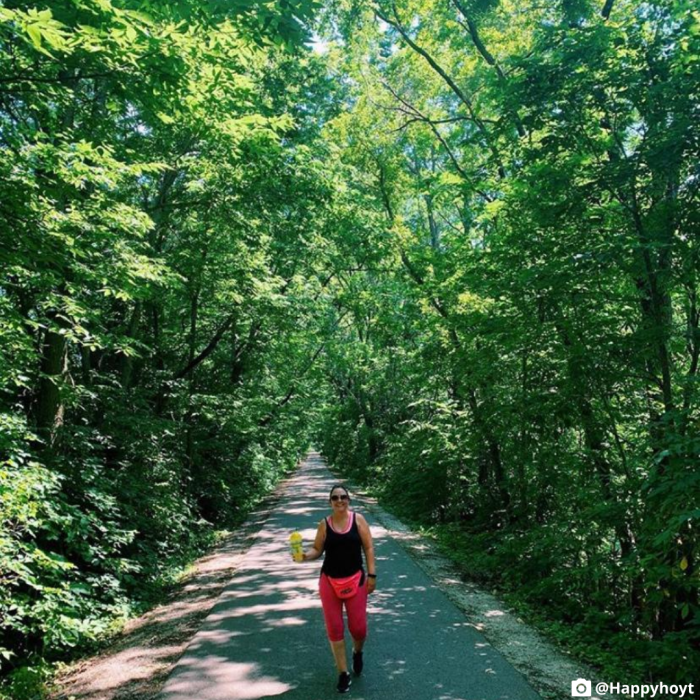 Visit Bloomington-Normal
With over 150 geocaches, McLean County is full of hidden treasures to discover! From parks and lakes to Downtown Bloomington and Uptown Normal, this outdoor activity is a perfect interactive way to explore Bloomington-Normal and surrounding communities. Head up to Comlara Park and explore nature while hunting for caches placed around the lake, trails, and campgrounds. Enjoy picturesque views as you venture up and down the Constitution Trail which is home to a variety of caches of all difficulties. Come explore Bloomington-Normal in a way you never have before and hunt for caches! Be sure to take photos and share them with us using #VisitBN. Happy hunting!
Visit Champaign County
With so many Outside of Ordinary outdoor spaces in our community, the Visit Champaign County area is a prime destination for geocaching enthusiasts from all over the Midwest. Thanks to amazing options at the Champaign County Forest Preserve District sites like Homer Lake and Lake of the Woods, you'll have lots to explore in terms of letterboxes and prizes. These forest preserves alone hold dozens of spots you can hunt down all year long. Likewise, Urbana Park District features a number of spaces that include a fun 10-spot hunt near the Anita Purves Nature Center. Finish them all for a prize! Lastly, those up for a puzzle should definitely give one of the University of Illinois' hunts a go if they're up for a challenge!
Chicago North Shore
Geocachers! Check out our Adventure Lab's "I Love a Parade" treasure hunt game.  This family-friendly high-tech treasure hunt invites people to explore the charming Central Street business district in the City of Evanston and follow the route of their popular annual 4th of July Parade.  During this ten stop, 1.5-mile stretch, participants are encouraged to visit local eateries and shops. The parade ends at Northwestern University's Ryan Field – home to Big Ten football each fall.  Adventure Lab is a new outdoor game.   Unlike traditional geocaching, Adventure Labs do not require a physical container, which makes it a great socially distant and contactless activity. Download the Adventure Lab app, search for "I Love a Parade" in the Evanston area and begin your adventure. Geocachers can search for GC8TMXK in the Geocaching app.
Meet Chicago Northwest
Are you looking for a new, socially distanced activity for you and your friends? Consider geocaching, a global phenomenon where players explore far and wide, hunting for clues leading to hidden treasures. Chicago Northwest is full of caches just waiting to be found! Our first hotspot is none other than Busse Woods, sporting over 40 caches, this should be your first stop (hint: you may need a water vessel to get to some of them). Next, we have IKEA, why not hunt for treasure after shopping for a new cabinet? It seems to us that you are killing two birds with one stone. Our last geocaching hotspot is Woodfield Mall, the exterior is full of caches just waiting to be opened! We all need fun activities during these confusing times, and geocaching is a fun and safe way for you to spend some time outside and start a treasure hunting quest in Chicago Northwest.
Chicago Southland
If you want a unique way to explore the Chicago Southland, try your hand at geocaching. With over 40,000 acres, the forest preserves alone are enough to keep you busy! For a more targeted approach, head over to Lake Katherine Nature Center & Botanic Gardens in Palos Heights, where you can find several geocaches throughout the beautiful grounds. For the explorer who prefers to stay out of the woods, take a stroll along Margaret Street in Thornton and try to spot the geocaches hidden along this main road. While you're in town, be sure to check out Thornton Quarry, one of the largest quarries in the world. And, of course, home to a few geocaches hidden in the overlooks. There are thousands of geocaches throughout the Chicago Southland just waiting for you to find them! Visit Geocaching.com for a detailed map and begin your hunt today!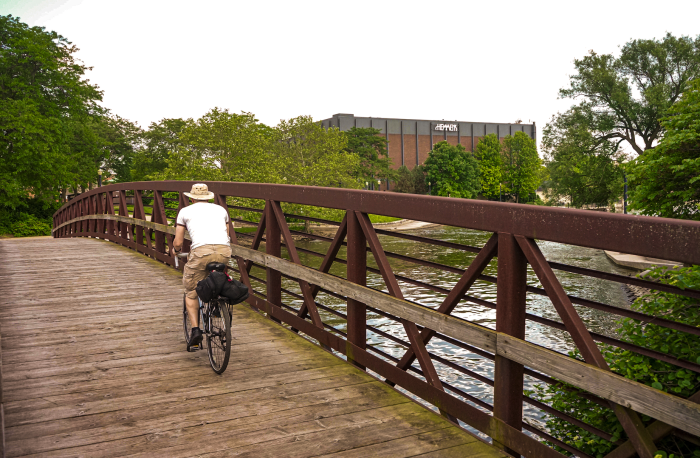 Explore Elgin
Are you looking for a full day of geocaching adventures? Hop on the Fox River Bike Trail and you'll be stopping more times than you can count throughout the day. Visit multiple geocache locations in Elgin, South Elgin, West Dundee, East Dundee and Carpentersville- all accessible from the trail! Or if biking isn't your speed, check out the Fox River Water Trails, perfect for your next kayak or canoe geocaching trip! Find a launch spot in Carpentersville, Elgin or South Elgin and hit the water. Grab your cache-map then visit our website for more information!
Illinois South
To put it bluntly, ILLINOISouth has such a large territory that it would take someone years to complete all of the geocaching challenges spread throughout our 22 counties. But if you're looking for an area to really hit the geocaching motherload, there is a definite hotspot in ILLINOISouth's Eastern Region. There is a six-county rectangle that stretches as far north as Route 33, down to Route 15 and reaches between Route 130 and Route 1. This geocaching gold mine incorporates rural areas in Jasper, Crawford, Richland, Lawrence, Edwards, and Wabash Counties. It is a treasure hunter's dream – one cache, in particular, is a series that highlights the silver and gold coin dollar, and the clues are like a history lesson. If you are looking for a socially distant activity that will also challenge your mind, geocaching in southeastern Illinois is a great way to see parts of Illinois you never knew existed!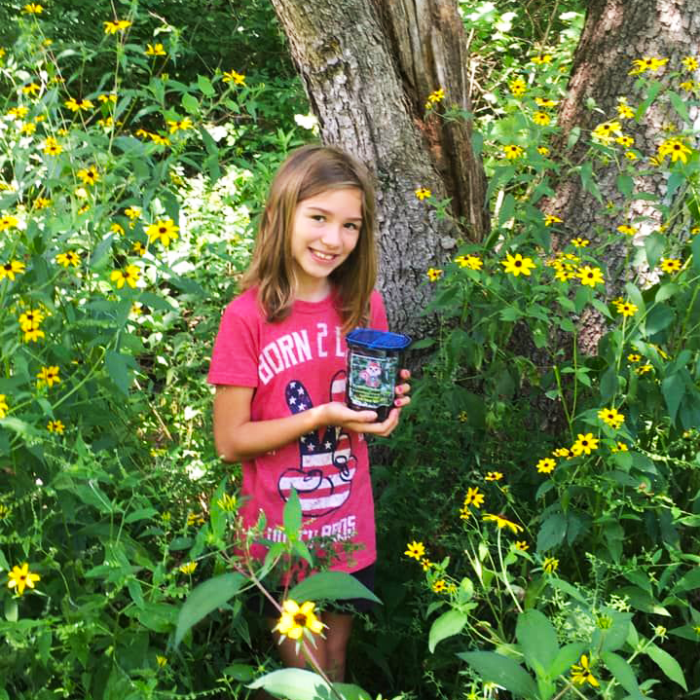 Visit McHenry County
Cache your way across McHenry County with McHenry County Conservation District's GeoSERIES Passport. With over 15 different stops on your passport, you can have a summer full of fun exploring the great outdoors. 2020's program theme is mammals. Complete the passport and earn a special commemorative coin. There are a limited number of coins that are first come first served. Photo credit: Amiee Gricus-Reese.
Discover Peoria
Welcome to the heart of Illinois, let's find something amazing! For people who are new to the Geocaching world, it is a real-world, outdoor adventure that is happening year round, all around the world. To play, participants use the Geocaching app and/or a GPS device to navigate to cleverly hidden containers called geocaches. Central Illinois is no exception to this world-wide outdoor activity. Walking through downtown Peoria you are walking by, on and around hundreds of geocaches without even knowing it. The geocaches aren't just limited to the downtown area either, there are caches all over central Illinois, one might even be in your backyard! Mid-Illini Geocachers is a Facebook group of people in the Peoria area who love to go geocaching! There is also a brand new Geocaching series called, Hidden History. The Peoria area is full of history and historical places and what a better way to learn about the area than completing the Hidden History Geocaching Series?! Just make sure when you're out hunting if you take pictures or videos, please be careful to not give away any hiding spots! Check out peoria.org/geocaching to learn more!
Visit Quad Cities
While there are well over 2,000 geocaches in the Quad Cities, a fun one we recommend is the Quad Cities Museum geocache. Back in 2018, area museums partnered together to create their own geocache. Twelve museums signed on and hid geocaches outdoors around their museums. The idea came from Quad Cities Museum Week that is held the second week in June. Museums wanted to create a fun outdoor activity for families and friends to enjoy as an ad-on the annual event. Today, the Quad Cities Museum geocache has become a favorite way to explore outdoors and venture inside the museums to find new worlds of discovery. For more information on the Quad Cities go to www.visitquadcities.com.
Visit Springfield
Yes, we need to stay out of crowded public places and yes, we need to practice social distancing but here's the good news, we can do all of that at the parks, trails, and green spaces that are in abundance in Springfield. Actually, we encourage it!  Check out our best geocaching trails in the area and so much more with our "Nature Blog"!  Plan your trip today and take advantage of our Stay2Get1 hotel promotion, making your adventure that much more wallet-friendly.  With so many parks, trails, and green space in Springfield you will have plenty of space to get out and enjoy it all.