Mother's Day is just around the corner and it's time to celebrate and pamper our favorite ladies in our lives! Stumped on what to do for Mother's Day this year? Let us help be your guide!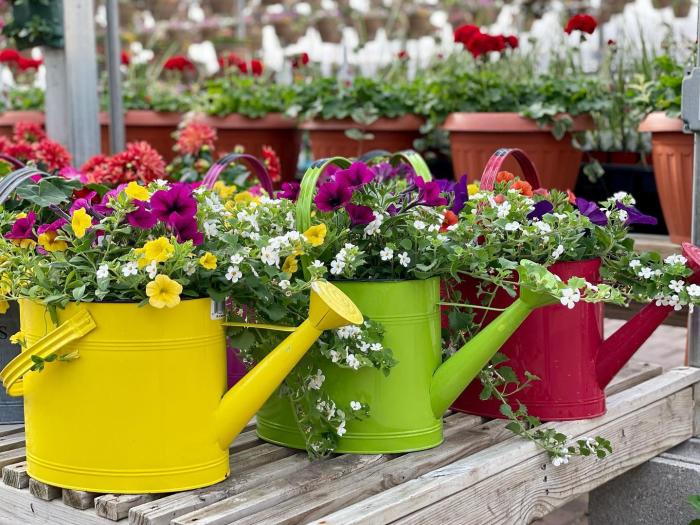 (Photo credit: Village Green Facebook page)
There's one tried and true gift for Mother's Day – flowers. Picking out a newly-flowering, colorful arrangement or potted plant for Mom is so special. There are so many options to choose from, and you get to find one that not only you like, but one that your mom will enjoy as well! The folks at Village Green on Riverside or North Main are experts in helping you choose the right plant for your mom. When you're looking through the different options, make sure to pay attention to the tag on the plant to show how much sun is ideal for the plant (especially if you know where your mom will be placing the plant). While you're picking out your greenery, maybe you'll even see a lawn ornament or feature that Mom will like as well!
One thing my mom and I have enjoyed doing together is getting pedicures together. After becoming a mom myself, I enjoy a good pampering as well! Make plans to meet up with Mom at WM DaySpa Salon for a mani/pedi! You'll be able to sit back in a massage chair while your toes are painted with the funkiest shade of purple you can find (…or maybe something more muted). This is also a great time to just relax with your mom to chat and catch up on life. A true Mother's Day treat for her, no doubt!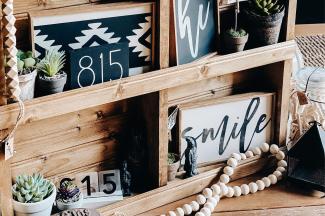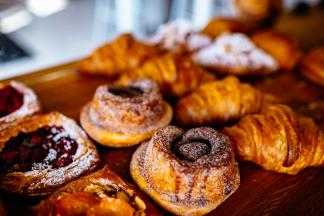 (Photo credit: The Midwest Rustic Facebook page)
If your mom is radiating Joanna Gaines vibes with her decorating, a shopping trip might be your best bet for Mother's Day! Take a trip to downtown Rockford to check out The Midwest Rustic, a shop specializing in wooden, rustic signs. As a bonus, they are also selling a Mother's Day Gift Box to make shopping a breeze! If you need a recharge after all that shopping, just make your way around the corner from The Midwest Rustic and stop into Crust & Crumbles for a classic butter croissant, or a delectable cruffin. (Hint: A selection of these pastries will also look spectacular displayed on a platter in Mom's farmhouse-style kitchen for Mother's Day brunch!)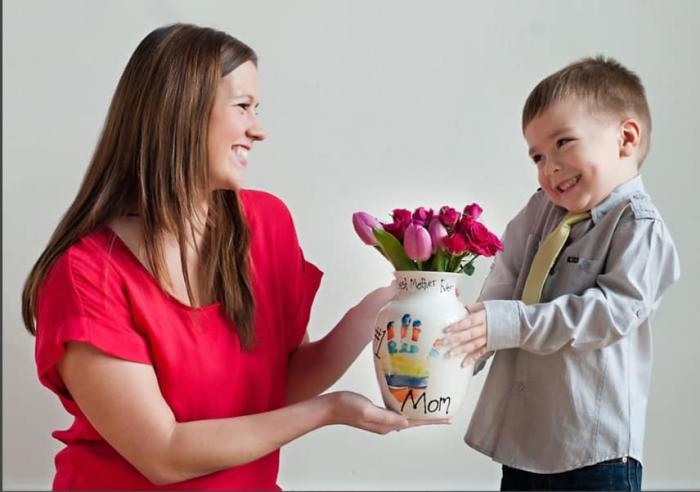 (Photo credit: The Pottery Lounge Facebook page)
Some of my favorite gifts I've received from my son include little crafts that he makes (or helps make anyway). If you have kids looking to get involved with giving a gift to Mom or Grandma, make a stop at The Pottery Lounge and get painting! They have a wide range of ceramic items, wood art, canvases and more to paint however you like. Have the kids paint a mug where Mom can drink her morning coffee or paint a picture on a canvas for her to display in her home office! Mom is sure to love the creativity of anything painted specifically for her.
Whatever you do for Mother's Day in the Rockford region, just make sure you show your love and appreciation for Mom! Happy Mother's Day!