As we approach the three-month mark of sheltering at home, it brings us great pride to take a step back and look at the ingenuity of our community since mid-March. From virtual museum tours and workouts, t-shirt campaigns in support of small business and about every Zoom event imaginable, the Rockford region has come together to seemingly do it all!
Yet our community one-upped itself once again when we returned to the patios, parking lots and sidewalks of some of our favorite local restaurants. For local businesses to reopen as part of the implementation of Phase Three of the Restore Illinois plan, creativity shifted from curbside pick-up and delivery specials to completely revamped outdoor gathering spaces for seating.
Throughout Winnebago County—from Abreo in downtown Rockford, to Greenfire in Loves Park, to Lino's on East State Street, to RBI's Bar and Grill on Perryville, to Firehouse Pub in Roscoe—expanded patios make for the perfect complement to the warm temperatures and clear skies this spring and summer! Be sure to check out our Resource Center's Food and Beverage page for some other outdoor dining options--you're sure to find a restaurant of choice HERE!
Lino's launched Wine & Dine Under the Sign, which welcomes guests for under-the-tent (reservations online for tented dining) and other available seating (first come, first served) daily from 4:30-9 p.m. Beneath the establishment's iconic neon sign, guests are treated to some of our region's best PIZZA and overall Italian food IN-PERSON! (Side Note: Lino's, like so many others who are able to accommodate outdoor dining, are still offering curbside and carryout for those on the go.) And if you are a music lover, you may be in for another treat as the staff is adding musicians like the Lino's Jazz All-Stars to play while you dine.
RBI's Bar and Grill also has knocked its tent game out of the park, expanding its outdoor seating into its east parking lot where guests dine all from 7 a.m.-11 p.m. As part of its grand reopening, RBI's also rolled out a new lunch and dinner menu--there is something about RBI's street tacos (El Matador for the win!) and ice cold refreshments that make for a great parking lot patio experience!
Similar great times can be had on the riverfront dock at Prairie Street Brewing Company, which serves walk-up guests only at arguably the best place to take in a view of our city and the Rock River. Moreover, Fresco in the Gardens also recently reopened on a reservations-only basis as a way to round out an immersive experience with more breathtaking regional views at Anderson Japanese Gardens.
But the best part about dining out are the protocols and plans put into action for protecting the health and well-being of patrons and employees alike. Restaurateurs have done a great job of creating environments that support an appropriate physical distance and stronger and safer cleaning practices!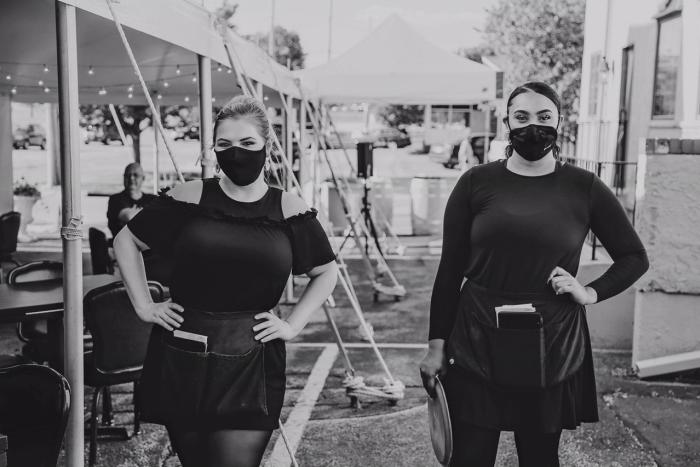 In that spirit, we thank you for the good food, good memories, and your commitment to reopening your doors responsibly—and we will see you again soon!