When you hear about a famous band that came out of Rockford, Illinois, you obviously think of Cheap Trick. Then who is someone else impacting the music industry? Most people you ask wouldn't know the answer, and some might give you something along the lines of Miles Nielsen and the Rusted Hearts or another local favorite like Derek Lutrell, but how many would think of The Color Morale?
The Color Morale is a post-hardcore band from right here in Rockford, consisting of Garett Rapp (lead vocals), Steve Carey (drums), Devin King (lead guitar), Aaron Saunders (Rhythm guitar) and Mike Honson (bass guitar). They are currently signed to Fearless Records and have released four albums in total with their most recent being, Hold On Pain Ends. Their general message in their music is positivity and optimism. Starting in a few weeks they also will play on the Warped Tour this year.
This past week, I had the opportunity to sit down and talk about Rockford with The Color Morale's lead singer Garett Rapp at Wired Café.
How did you start in Rockford?
Steve Carey (original drummer since 2007) and I wanted to make a new mission statement. The Color Morale correlates to adding hope and optimism to your everyday life and morale. After we played a whole bunch of shows and grew in the Midwest, we decided to spend money to make a really good recording. We then got signed to Rise Records in 2009.
Have there been a lot of influences that have come out of Rockford, musically or lyrically?
Yeah, we played so many shows in Rockford. Any place you can think of…  a basement, a VFW, a post office we played one time, high schools, Rock Valley. I feel some of the most important shows I've ever played are the ones when no one came. You understand quickly you're in a band to make music, not to be popular or make money. You do it because it's passionate, and it's an extension of your personality. I often get asked to give advice to up and coming bands. I tell them to play shows to five people, play it like you're playing to 5,000, they should be the exact same thing.  
Lyrical content in our band has always been synonymous to the internal struggle, that's something I learned from growing up, and I guess we live in a really unique surrounding -- Rockford 10 years ago, is a lot different than Rockford now. I feel like everyone here has a story, that was kind of an eye opener for me.That's why I started writing more about serious subject matters, and I have been able to connect with so many people over the years. We're actually making this flag for the Warped Tour, it's 4,000 tattoo photos I've gathered over the years; it reaffirms the idea of connection, and what you're doing as a band. That's one of those things where, when all of this is done, no matter how much money I have in my bank account, or where I'm living, what I look like… this happened for a good reason, and I'm very proud of that.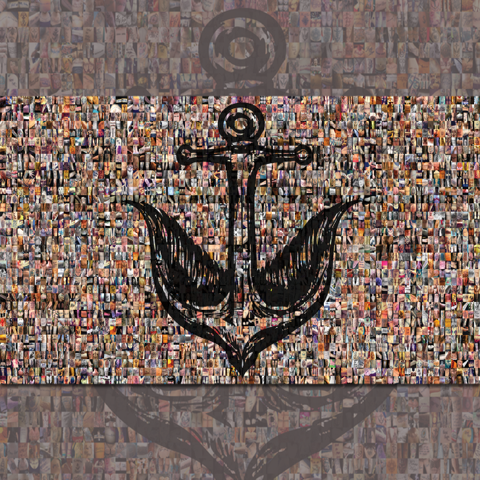 Where were some of the places you guys first started to play in Rockford?
I remember some of our first shows were at the old Minglewood, right across the bridge that became the Rock Box. I feel there was always a VFW somewhere that we played. It's funny we never played anywhere more than 2 hours out of town. I always feel there was this unethical venue that wasn't supposed to be a venue, that some people found a way to rent it out. We played in the Cherry Valley Village Hall -- some great shows there. Imagine that place with 300 kids packed into it. That was like a music scene right there, 300 people in Cherry Valley. We were doing something that was connecting these kids together, and those are some of my favorite shows.
You guys like a nice steady growth, you don't want to out of nowhere make a smash hit and just stay there?
 I like where we're at now. Our bands fifth record has grown and it's a nice place to be. A unique place to be. Our next record is going to be different than our previous record, and the next record after that could be different than the last. I like to throw curveballs. I'm very excited to release our new album. Everyone is freaking out about it, and it will cause a lot of people to talk.
What now do you like now about Rockford?
Steve and I are from here still. It's cool coming home and seeing more local businesses open. I have a buddy who just opened Ground Floor Skateboards. I used to run the skate park The Pit back in the day, so it's cool seeing someone with his own business now, and keeping skateboarding alive and thriving in Rockford. Even here (Wired Café) is owned by someone I went to High School with. It's cool to be surrounded by companies, businesses and people that are passionate. That's what The Color Morale is all about; it's cool to come home and be surrounded by that.