We are just four weeks away from Thanksgiving! And if you're looking to have a wonderful weekend with family and friends, while getting into the holiday spirit at the same time, we know just the place. Rockford, Illinois! Here are five reasons why you should spend your Thanksgiving weekend in Rockford to kickstart your holiday season with Holiday fun and shopping. Make it a weekend getaway to fit in all these amazing, low cost activities. Book your stay here.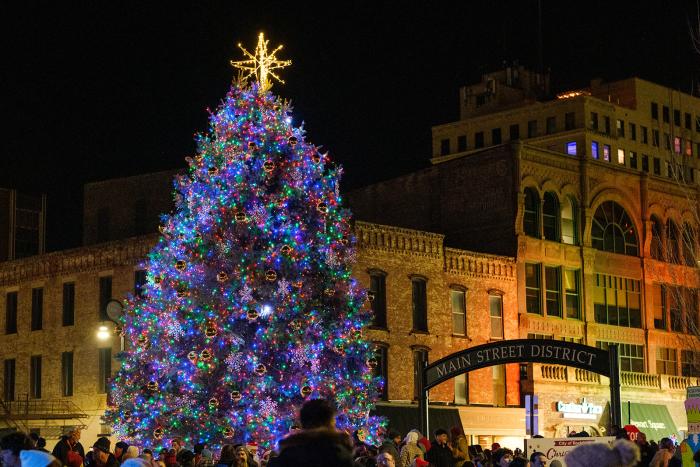 Attend the Midwest's Best Holiday Fest – Stroll on State
Make core memories by bringing your family to the Midwest's Best Holiday Fest, Stroll on State, Saturday, November 25. This free community event in downtown Rockford features a holiday parade (think Macy's Day Thanksgiving parade but in Rockford!), a beautiful and memorable fireworks display, magical tree lighting, amazing musical performances, surprise visits from Santa, snow globe experience, holiday shopping, food trucks and so much more! 
Bring your kids, bring the grandparents, bring friends or have a magical date night to get into the holiday spirit. For more information on Stroll on State, visit www.strollonstate.com.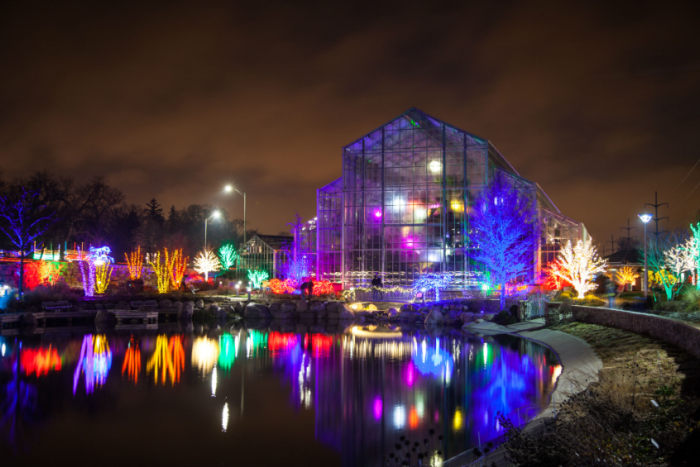 Walk Through 3,000 Glistening Holiday Lights at All Aglow
Keep the holiday spirit flowing and head to Nicholas Conservatory & Gardens where you can stroll through elegant illuminated stars, jumbo lighted candy canes, light-wrapped trees and shrubs, beautiful holiday displays are more. In fact, the outdoor grounds will have 300,000 glistening lights, adding extra sparkle to your evening. Think the perfect backdrop of your next Instagram worthy photo.
All Aglow opens November 25 and runs through January 7. Lights are on from dusk to dawn. This event is FREE to the public, donations are appreciated. To learn more about All Aglow at Nicholas Conservatory and Gardens, visit www.nicholasconservatory.com/all-aglow.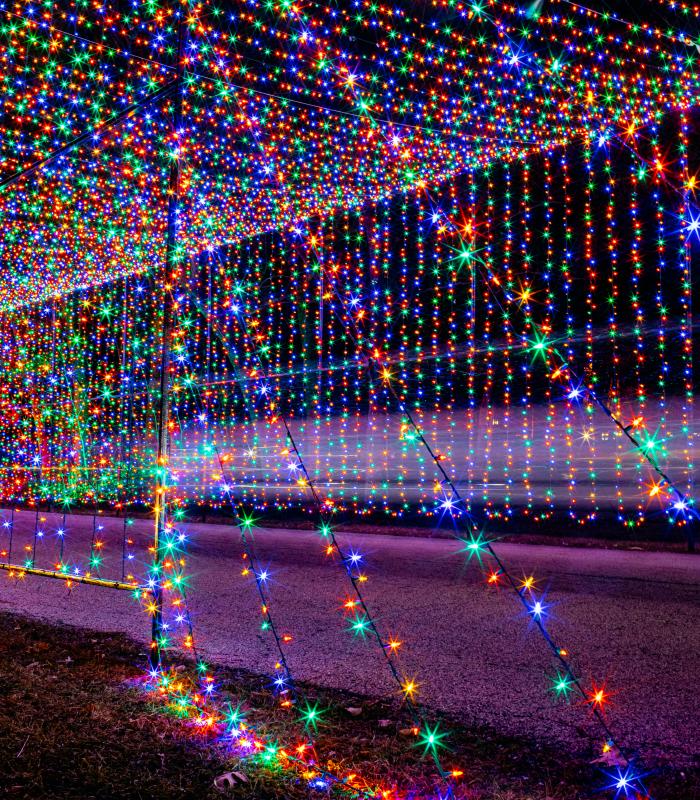 Take a Magical Drive Through Festival Of Lights
Grab some hot cocoa from a local coffee shop, hop in your car, put holiday music on and drive through Festival of Lights at Sinnissippi Park (across the street from Nicholas Conservatory and Gardens). This beautiful display has been a Stateline family tradition since 1989. With a drive through light display, dozens of holiday light scenes and surprise visits from Santa Claus, you'll all be ready to kick off the holiday season.
This event opens November 24 and is FREE. To learn more visit www.4thandlights.com
Shop for Christmas Décor and More
Once Thanksgiving is over, it's time to put up the tree and decorate for the most wonderful time of the year! When you head to Rockford, be sure to check out our plethora of holiday stores. From traditional décor at Ambrose Christmas Store to farmhouse style at Urban Farm Girl, to hand-made wreaths, ornaments and more at Williams Tree Farm, to cozy cottage décor at Elora Home Interiors to funky and eclectic décor at Culture Shock, you'll get décor, stocking stuffers and so much more!
For a full list shops in the Rockford region, visit www.gorockford.com.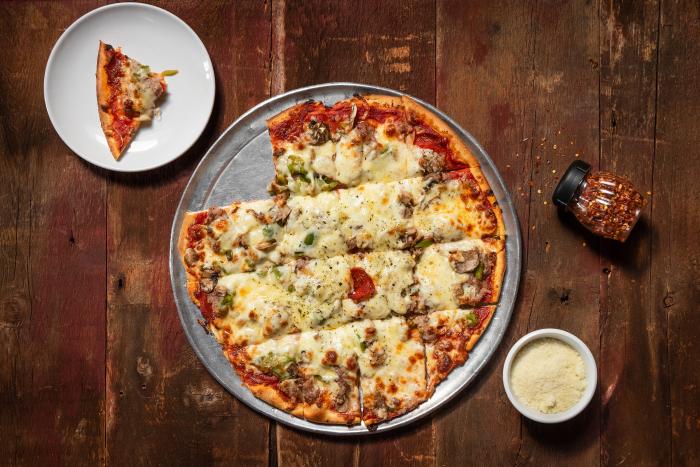 Eat, Drink and Be Merry
And while you're spending the holiday weekend in Rockford, don't forget to eat, drink and be merry! Sign-up for Pizza Hop, our pizza & beer trail to enjoy delicious pizza, drink local craft beer and win prizes. Plus, we have several local establishments whipping up Thanksgiving & Christmas themed specials + spirits from The Norwegian to The Olympic, Abreo, Ernie's Midtown Pub, Alchemy @ Aldeen and The Top Bar & Lounge to name a few.
For a full list of restaurants and bars in the Rockford region, visit www.gorockford.com.
Have we convinced you yet? Head to www.gorockford.com to plan your Thanksgiving holiday in Rockford! You'll be sure to get into the holiday spirit and leave happy, full and wanting to come back for more!