The 10th Annual Stroll on State is happening on Saturday, November 26th! Now is the time to check your itineraries and check them twice to make the most of your experience at the biggest holiday event in downtown Rockford.  If you're planning to attend here are 10 tips that will help your experience be the best it can be this year!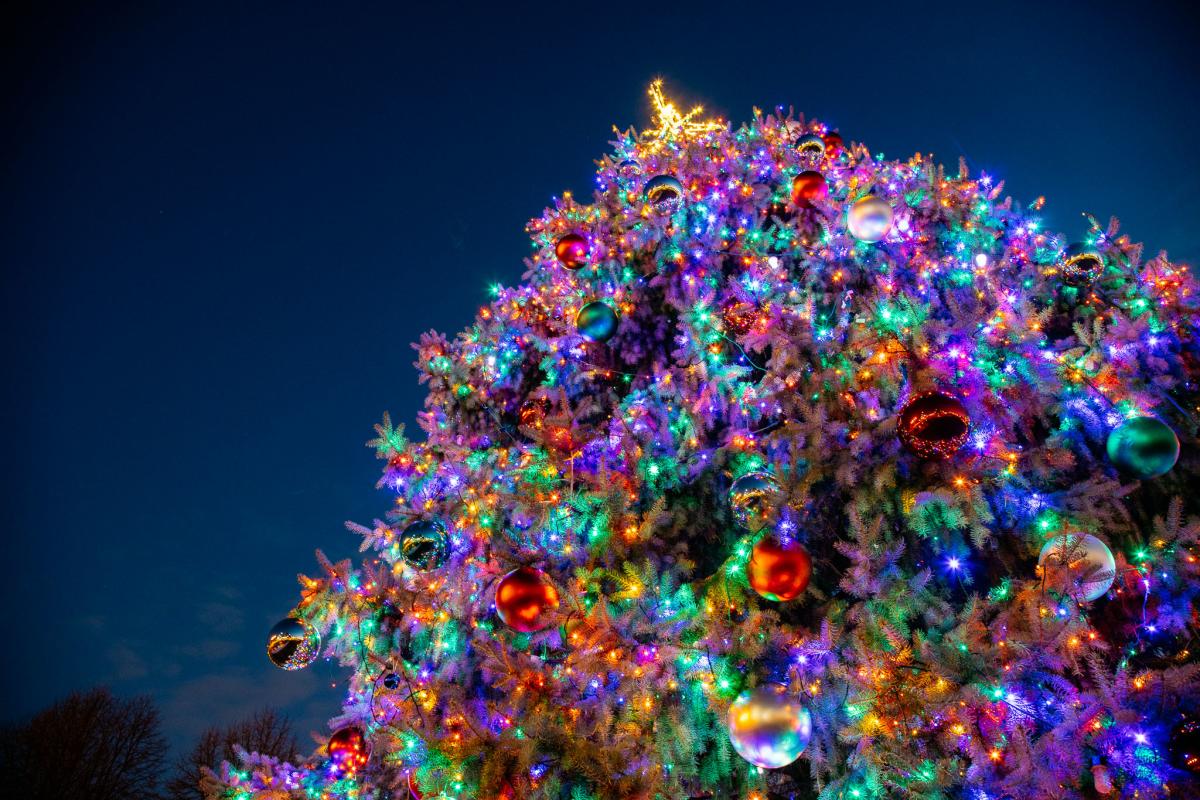 1. Gather for Tree Lighting One of the event's most popular moments – the lighting of the city Christmas tree – will take place at 6 p.m. at the Main Stage at Main and Elm streets. This year's City of Rockford tree is sponsored by the Northwestern Illinois Building Trades. The Main Stage, sponsored by Plumbers & Pipefitters Local 23, will feature music and other entertainment throughout the day.  
2. Sky Lights Fireworks, presented by Pierce Distribution, will once again be lighting up the skies of downtown Rockford. The fireworks will be launched from the Jefferson Street Bridge at 8:30 p.m. Viewers will be able to see the skies burst with color from anywhere in the festival as long as they can see the Jefferson Street Bridge.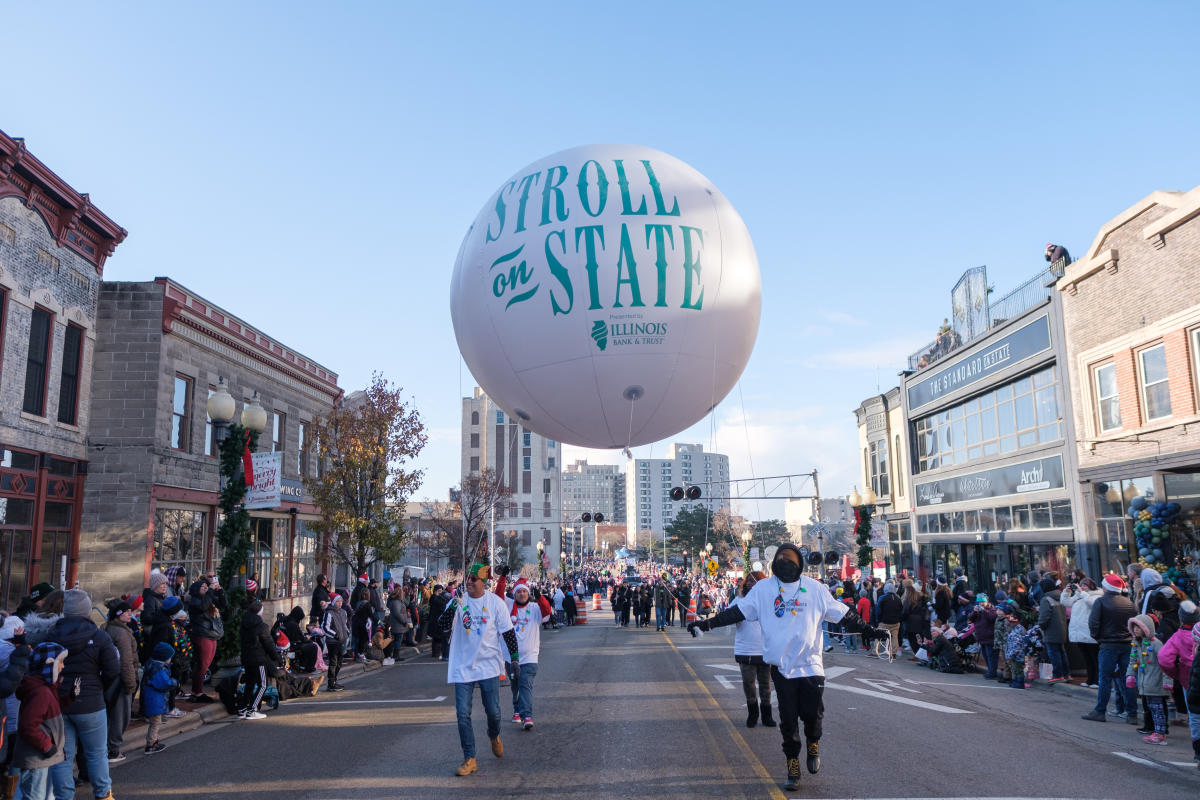 3. Inflatable Balloons Highlight Parade Stroll on State's Holiday Parade, sponsored by The Power Connection – IBEW 364 & NECA steps off on S. Main Street at Chestnut Street at 2 p.m. and will move north to State Street then east across the State Street Bridge, ending at 3rd Street. Parade onlookers are encouraged to find a spot along the route starting at 1 p.m. HolmstromKennedy PC and Mercyhealth each are sponsoring a holiday-themed balloon. Hard Rock Casino Rockford is rocking the parade by sponsoring a total of six holiday-themed and two Rockford-themed balloons, rounding the total number of large balloons to 10 – a perfect number for the 10th anniversary. In the St. Nick of Time: Local organizations and businesses are invited to participate in the parade. Deadline to register is November 11. For pricing options and information, contact Julie Huber at strollonstate@gorockford.com. Visit www.gorockford.com/stroll-on-state/parade/ for a list of rules, more information and to download a registration form.  
4. Blitzen's Ball, a Character Dance Party for Kids From princesses to heroes and everything in between this dance party is hosted by Forest City Fairytale Company and will take place inside the 4-story glass tower at Iconic Energy (formerly Rockford Register Star). The characters and music will be around throughout the event so be sure to stop by to create another set of memories. This event is sponsored by OSF Medical Center.  

5. Block 5 Party Sponsored by COUNTRY Financial, this is a must-see, first-time event in the 500 block of East State Street. Warm up with the Fire Pits, experience the DJ battle, shop and dine at local establishments on the block and see the popular Fire & Ice wow crowds as blocks of ice dissolve into beautiful bonfires creating an enchanting display.  

6. Holiday Hot Rods Classic Car Show Hosted by Cars & Coffee Rockford see this combination of classic and vintage cars decked out for the holidays in the parking lot behind CJ's Bar & Grill at 115 N. Madison St. Prizes for best in class as well as best decorated vehicles. The deadline to register is November 23. Email carsandcoffeerockford@gmail.com to register. A limited number of cars will be selected.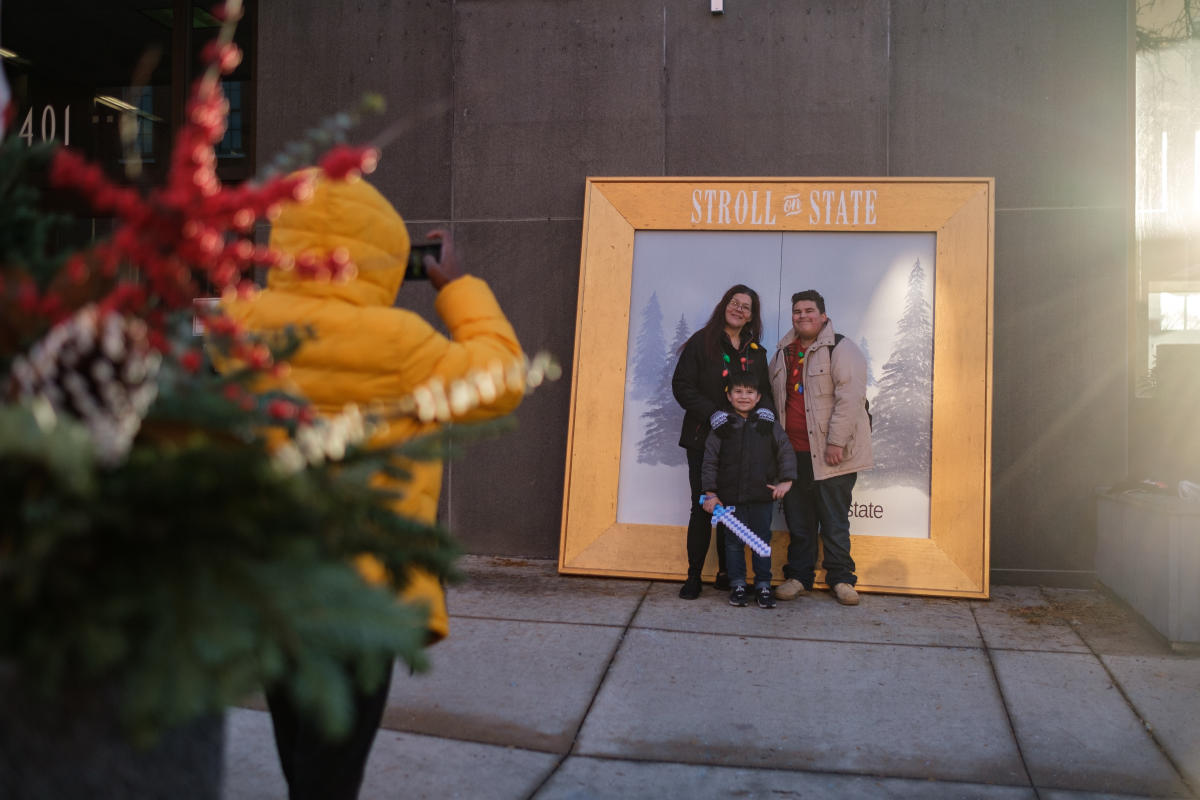 7. Frozen in Time Selfie Stations Stop at any or better yet all 10 Selfie Stations at Stroll on State. Every photo tagged Stroll on State with #strollonstate10 will be entered into a drawing for a prize. The more you stop, the more chances you have to win! See the map for all 10 selfie stations. The prize will be a very special Stroll gift.  

8. Indoor and Outdoor Movie Land See the return of the fan favorite Outdoor Movie Land sponsored by Xfinity in Lot 4 next to Jimmy Johns and across from Capri Restaurant or experience the new Indoor Movie Land in Stewart Square. "The Grinch" will be shown at each location.  

9. Ice Skating at BMO Harris Bank Center Take a break from strolling the grounds and lace up some ice skates at the BMO Center put on by the Rockford Park District and the Rockford IceHogs. Additionally, there will be street hockey provided by the Chicago Blackhawks Foundation along with family friendly activities powered by the Rockford Park District in the lot outside of Veterans Memorial Hall.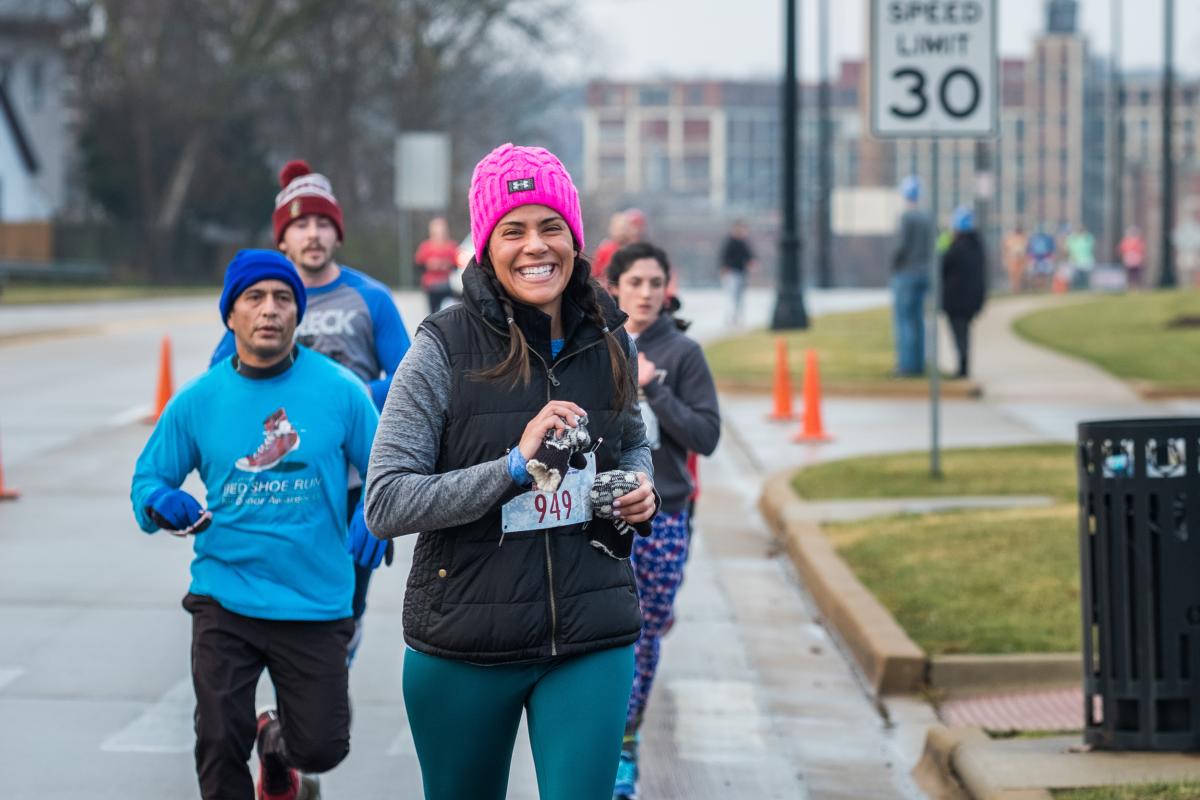 10. Dasher Dash 5k Hosted by Rock River Multisport, this holiday-themed run/walk starts and finishes near Beattie Park (near 100 Park Avenue). Participants will travel across the beautiful Rock River and decorated East State Street. The run/walk starts at noon. Registration ends Nov. 24. There will not be registration on the day of the festival. Visit here to register. Register by Nov. 7 to guarantee your t-shirt. 
Keep up to date on all things Stroll at https://www.gorockford.com/stroll-on-state/ or follow Stroll on State on Facebook at https://www.facebook.com/StrollonState/. 
Stroll on State is presented by Illinois Bank & Trust.