Moms are truly amazing and deserve the world each and every day, and lucky for us on Sunday, May 14 we get to pull out all the stops to show our leading ladies just how much they mean to us. Here in the Rockford region there are so many fun, creative (and local) ways to show her that she deserves to be celebrated with a memorable experience or gift. Here are our top Out-of-the-box and Tried and True ideas for all types of mamas. So be sure to pamper her, show her she is loved, appreciated and to make her feel like the queen she is this Mother's Day.
For the Artist
Womanspace is hosting BloomFest: A Spring Artisan Market which is held Saturday, May 13 and will celebrate all things spring and Mother's Day with a handmade market (more than 30 local vendors), food trucks, kids' activities, plant sale, a community art project and more! Plus, attendees can stroll our 7-acre campus, which will be in beautiful bloom!
📍3333 Maria Linden Dr, Rockford, IL 61114
GEM: Gather, Engage, Make will have an Open House planned for Mother's Day weekend including floral, chain stitch and art vendors. On Friday, May 12th the shop hours are from 12-3 p.m. and the Electric Luster Pop Up is happening from 4-7 p.m. Then, on Saturday, May 13th from 10 a.m. - 2 p.m. Katy Chains chainstitch pop up is taking place and then from 2 - 5 p.m. there will be a Mini Makers Market with Oly + Mila. Clara Joyce Flowers floral pop up will be available Friday and Saturday all day!
📍406 E State St, Rockford, IL 61107
Take a CRE8IV Public Art Selfie Walk throughout the Rockford region. This community building, arts-infused event launched in 2019 as part of RACVB's placemaking and public art efforts. Designed to enhance the region for residents and visitors, CRE8IV has grown to include more than 30 projects with more to come in 2023!
📍Various locations throughout the Rockford region: www.gorockford.com/cre8iv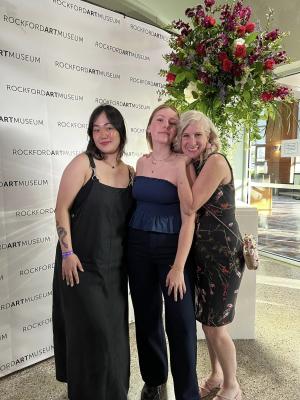 Mom can be a proud member or patron of the arts at Rockford Art Museum with their eclectic and historic permanent collection focused on modern and contemporary art, photography, studio glass, outsider art, and regional art. Rockford Art Museum also has an extensive collection of locally made items for sale in their gift shop and showcases three to four feature exhibitions and various events each year.
📍711 N Main St, Rockford, IL 61103
Outdoorsy Type
Your mom will fall in love with Lockwood Park's horseback riding lessons and programming opportunities. There are a variety of farm animals on the property with more than 146 acres of gently rolling hills, meadows, woods, natural areas, stream, 15-mile trail system (hiking, biking, or horseback riding), a playground, picnic areas and much more.
📍5201 Safford Rd, Rockford, IL 61101
Situated along the banks of the beautiful Rock River in Sinnissippi Gardens, the Nicholas Conservatory & Gardens brings the tropics to the Midwest. It's the perfect spot for mom to picnic in the park with the family. The entire facility is the third largest conservatory in Illinois. A tropical setting includes an 11,000 square foot plant exhibition area complete with water features, seating areas, and sculptures.
📍1354 N 2nd St, Rockford, IL 61107
Treat your mom to a Rock Cut State Park experience, one of Northern Illinois' larger state parks, offers camping, hiking, kayaking, paddle boarding, swimming, horse and bike trails, cross country ski trails, ice skating, and concessions.
📍7223 West Lane Rd, Loves Park, IL 61111
Anderson Japanese Gardens provides an inspirational, yet calming, outdoor setting that fosters creativity, provokes curiosity and enhances personal relationships. This is a tranquil place to give mom some zen time, healing, restorative meditation or just have a peaceful walk throughout the enchanting gardens filled with rich history.
📍318 Spring Creek Rd, Rockford, IL 61107
Wine and Dine
If you are looking for delicious brunch, dinner or drink options then look no further because we have a variety of restaurants in the Rockford region with great views, authentic foods and unique experiences. Franchesco's Ristorante, DC Estate Winery, The Pomodoro, Fiesta Cancun, Lino's, Prairie Street Brewing Company, The Norwegian and JMK Nippon are all excellent local options to gather the family around the table to celebrate mom.
*Make reservations as soon as possible, especially for large parties, seating is limited for various Mother's Day dining experiences.
📍Restaurants located in Rockford, Roscoe, Loves Park, South Beloit
Retail Therapy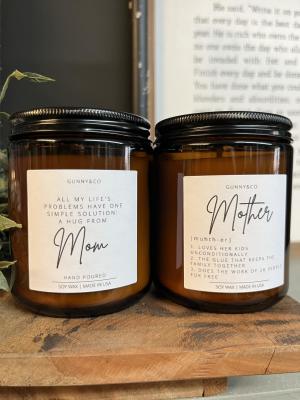 Frosted Farmhouse Candles Don't all moms love those personalized gifts filled with lots of meaning? Frosted Farmhouse has that covered...and other vintage, unique finds as well.
📍112 Hawick St, Rockton, IL 61072
If mom loves vintage finds and farmhouse chic then she will absolutely love Urban Farmgirl...and a gift card too!
📍716 N Madison St, Rockford, IL 61107


Saavy Event Co. helps to create saavy events for all life's special moments. Their quaint boutique in downtown Cherry Valley is filled with beautiful and trendy items for mom. They also offer permanent jewelry, subscription boxes, various locally made products and event/balloon styling.
📍125 E State St unit a, Cherry Valley, IL 61016
Relax and Soothe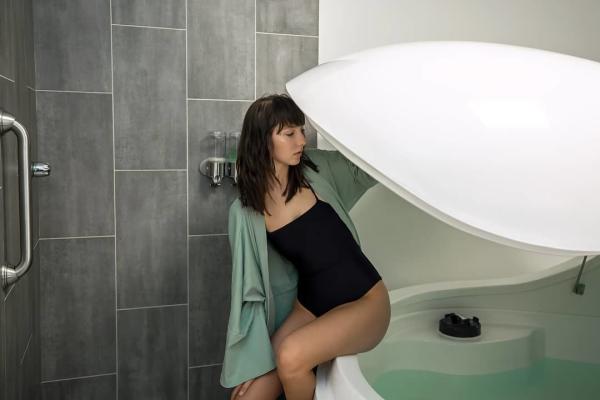 Forest City Float is a Flotation and Infrared Sauna Therapy studio with two Float Pods, each filled with 1000 lbs. of Epsom salts and 200 gallons of water. This creates the ultimate relaxation experience for mom where she can float effortlessly in the water. In a soundproof space, with or without any light, it's a chance to take a break from the sti mulus of life and technologies to deeply rest and rejuvenate. It helps to detoxify and revitalize.
📍223 E State St Unit 202, Rockford, IL 61104
Give mom the gift of pampering at Arch Apothecary, a luxury beauty boutique with exclusive cosmetic and skincare lines. They have expert licensed aestheticians and certified cosmetologists doing everything from everyday eyebrow and lash upkeep to a special makeup application and blowout before that big night out. This is a one-stop-shop for mom to feel and look her best.
📍214 E State St, Rockford, IL 61104
Green Thumb Enthusiast
If you're looking to surprise mom with vibrant flower bouquets, lush plants, gardening decor and more then look no further. Petal & Pickins' offers fresh flowers, plants, silks, vintage decor, gifts and "make & take" workshops, including Ladies Night Out. Village Green provides a fascinatingly large garden center with outdoor landscaped displays, plants, garden supplies, outdoor furniture supplying customers from all over the Midwest.
📍Various locations throughout Rockford, IL
Ultimately whatever you decide to do for your mom, maternal figure, grandma, sister, wife, girlfriend, friend just keep in mind that the most important thing to her is YOU and spending good quality time together is what makes her the happiest. Happy Mother's Day to all the moms out there! We hope you have the very best day celebrating your endless hard work and selfless love you provide each and every day. ❤️
This is just a start. For more ideas, fun things to do and places to visit, explore gorockford.com!
All photos provided by businesses listed in this blog and @aswathi_r.