The 14th Annual Classics and Chrome Car Show is this Saturday, April 12th (9 am - 6 pm) and Sunday, April 13th (9 am - 4 pm)!  Located at 10253 North 2nd Street, Machesney Park, IL 61115.  If you haven't been to this event in the past I highly recommend you take the family for a very fun time.  First and foremost, it helps to support tuition grants and student enhancements creating a better learning environment for students in the Rockford Region.  What could be better than having a hand in helping give our local youth better tools and more opportunity in the classroom? 
...But on a selfish note, it's just plain fun to see. 
There are over 120 different cars showcasing the significant transformations that have taken place in the auto industry over the past 91 years!  From cars made in the early 1900s to the present day, there is a large assortment to learn lots of interesting details about.  The car owners take great pride in their vehicles and many have spent hours upon hours customizing them to fit their own sense of style and personality.  These individuals just can't wait to show off their big metal "babies"!
Here is a list of cars you can expect to see:
Oldest: 1923 Ford T-Bucket
Pre-War Car 1934 Bentley Darby
Post-War Car 1953 Nash Healey
Muscle Car 1970 Plymouth Cuda AAR
Sports Car 1969 Jaguar XKE
Hot Rod and Custom Car 1968 Ford Fairlane 500
Exotic and Race Car 2008 Bentley GT Speed
Special Interest Car 1960 Morgan Drophead Coupe
Motorcycle 1975 Harley Davidson Custom Superglide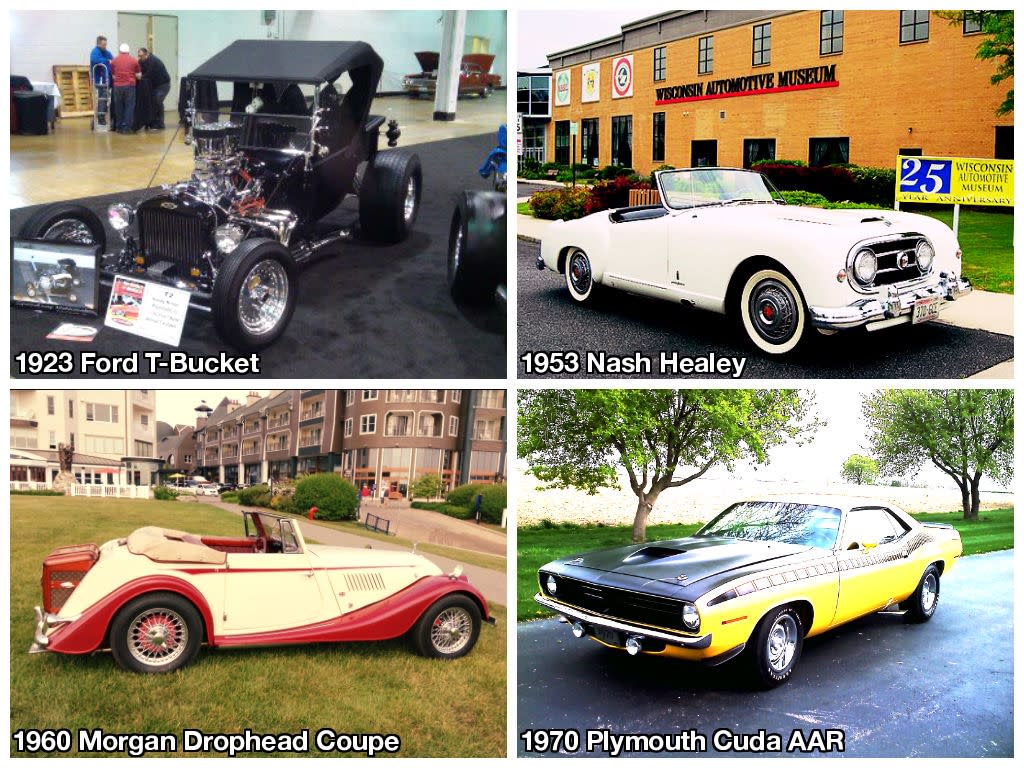 For more information about this event visit classicsandchrome.com or visit their Facebook page!
 Want to win either a 4-pack or 2-pack of tickets to this event?  Comment on our Classics and Chrome Facebook post, tell us what your favorite car is and you're automatically entered!  Winners will be announced this Friday at 10 am. Good luck!