WHO: Dr. Ehren Jarrett
TITLE: Superintendent
EMPLOYED AT: Rockford Public Schools
LIVES IN: Rockford
AGE: 45
HIGH SCHOOL/COLLEGE: Concordia University Chicago, BA in Secondary Education, History and English; Northern Illinois University, Ed.D.
Q: What brought you to Rockford?
A: I'm a lifelong resident!
Q: What do you like most about the Rockford region?
A: Rockford has tremendous entertainment options throughout the region. The City Market, thriving restaurant scene, sporting events, and outstanding parks and recreational opportunities all contribute to a wonderful quality of life for my family. I am proud of the positive changes in the Rockford Public School system over the last several years. The District continues to work hard on it, and I know my kids have great teachers and are receiving a high-quality education in RPS 205. Finally, I really love my very short commute to work...and to everything else we want to do in Rockford!
Q: What do you like to do in Rockford in your free time?
A: Like many other families, my kids are heavily involved in sports activities. So, at nights and on weekends you'll often find me cheering on my son as he plays soccer at Mercyhealth Sportscore Two or watching my daughter play volleyball at the UW Health Sports Factory.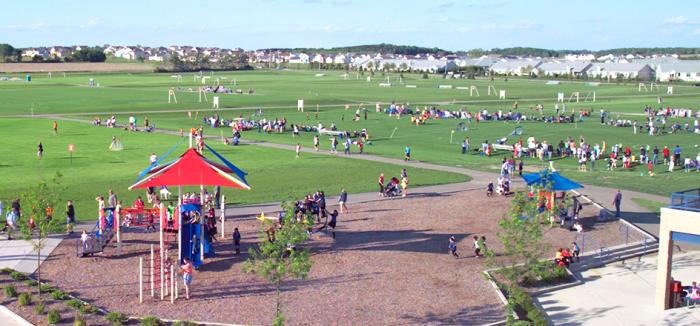 Q: What do you tell non-locals about Rockford?
A: I tell them Rockford is a great place to be! I grew up in Rockford, I work in Rockford, I'm raising my family in Rockford and am very proud of the growth and success the city has achieved in so many ways in recent years. I truly believe we are on our way to becoming a top 25 community by 2025, and I will do everything I can to support that goal!
Q: What is Rockford's best-kept secret?
A: We love to eat on the patio behind Graystone Grill. It's great to look out on Aldeen Golf Club and enjoy an excellent meal.