WHO: Jennifer Furst
TITLE: President
EMPLOYED AT: FurstStaffing
LIVES IN: Loves Park
AGE: 47
HIGH SCHOOL/COLLEGE: Guilford High School (Go Vikings!...unless they are playing Boylan and my niece or nephew are playing in that sport) and Hillsdale College (Hillsdale, MI)
Q: What brought you to Rockford?
A: I was born here but left to attend Hillsdale College after graduating from Guilford. My mother told me she did not want me to work in the family staffing business until I had outside experience. While at Hillsdale, I interviewed with many of the companies who came to campus, but I did not feel particularly passionate or interested in any of the opportunities. I shared with Darlene (that is what she is at work - mom outside or work), that I felt my experience working as a FurstStaffing employee on various clerical assignments, a summer on the production line at Rockford Products, and three summers in the office conducting interviews and orientations, was something I enjoyed doing, and I wanted to keep doing it.
So, I graduated from Hillsdale on May 14th, drove from Michigan to Rockford on May 15th, and started work at FurstStaffing on May 16th. That was 25 years ago. I transferred to work in our Oak Brook office, moved to Chicago and managed our offices there for 20 years before Darlene talked about stepping away from running the day-to-day management of the business in 2014. That's when I moved back to Rockford and everything aligned perfectly. It has been an amazing experience, and I am so happy I listened to that "gut" feeling telling me it was time to return to my hometown.
Q: What do you like most about the Rockford region?
A: The people ROCK in Rockford. I choose to surround myself with people who are encouraging, supportive and offer valuable advice and insight whether it is about business, art or non-profit involvement. People in Rockford are incredibly generous with their time, knowledge and resources.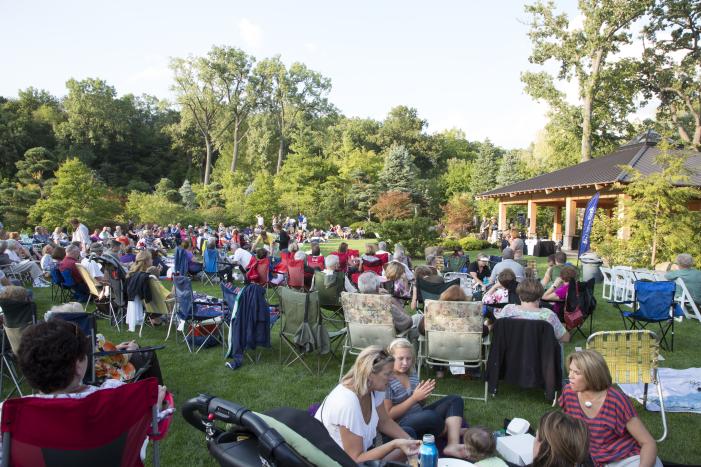 Q: What do you like to do in Rockford in your free time?
A: I enjoy being outside, walking around the neighborhood and grilling out. I like to spend Tuesday Evening in the Gardens at Anderson Japanese Gardens with friends, good music, food and wine. Actually, that combination of items anywhere is very enjoyable!
Q: What do you tell non-locals about Rockford?
A: This changes depending on the season. Right now, I am telling them about the murals throughout downtown from the CRE8IV Mural Festival. What a beautiful, creative addition to the walls of Rockford. I encourage people to take time to meander through the streets to view the murals and pop into the wonderful local venues for libations and food! We have a high-quality, growing food scene throughout Rockford and it's fun to share.
Q: What is Rockford's best-kept secret?
A: The Laurent House is a gem. I had some friends from Wisconsin visit and tour the home. The docent was passionate and incredibly knowledgeable. What really shocked me was he drives from Sun Prairie to give tours of this Frank Lloyd Wright home. I had not toured it before this year. We grew up in a nearby neighborhood and never knew what a special treasure we were passing by every day. The history of the home and its owners is really wonderful.