Do you think it's insignificant that even Jesus' first miracle was the transformation of water into wine? I think not! Even Christ himself was a proponent for wine and who can blame Him. I can't really imagine getting through a week, or life itself without wine. Once you begin your love affair with it you'll find that it's more than just an alcoholic beverage, wine becomes a lifestyle. As you drink and study, your knowledge of this delicious substance evolves and you'll always find yourself learning something new about its complexity.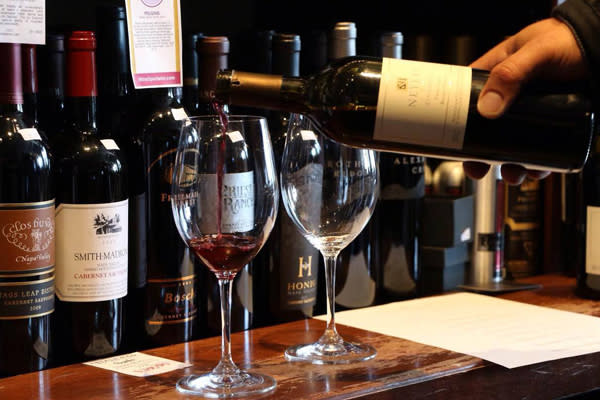 (Photo credit: Artale Facebook page)
With endless selections to choose from, I think it's impossible for you to not find at least one you can enjoy even if you're not a "wine drinker."I certainly don't consider myself an expert, but since I have been drinking and tasting copious amounts of wine for years that makes me qualified to offer valuable advice to at least the beginners. I was recently asked by a friend (who wanted to refine their drinking tastes) specifically how a person living in the great city of Rockford could go about starting their journey into the world of wine. After sharing my insights, I thought this information was something valuable to be shared with you, too.
At first many feel intimidated with wine because they've seen too many movies with connoisseurs swirling it around in glasses, swishing it around in their mouths and then spitting it into buckets. This is a thing … but wine is much more laid back and accessible. One of the best things about wine is that people allow you to taste it, and LOTS of it! Most products you have to buy first then test them out to see whether or not they work for you. However, with wine you get many opportunities to actually sample it before committing to purchasing an entire bottle.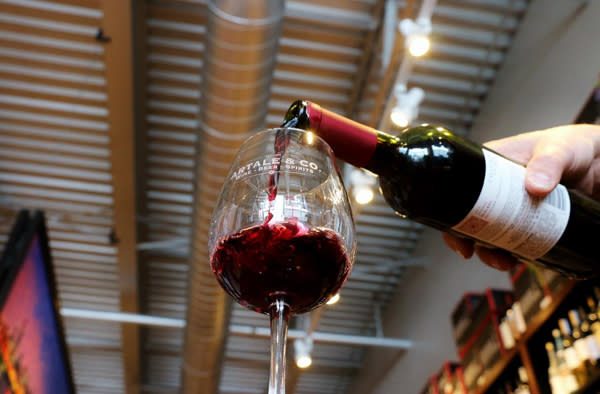 (Photo credit: Artale Facebook page) 
In order to get started with wine, the single most important thing to do is take part in wine tastings. At Artale & Co. [6876 Spring Creed Road, Rockford, IL 61114] they offer wine tastings every month and you can even set up your own private wine tastings with friends in their store. Wine tastings are also your opportunity as a novice to learn about various types of wines. The sommelier's job is to educate you on the story of the wine they are pouring for you to taste. They should be able to tell you about the grape, where it was grown, what it pairs well with, and even how it got its name. All you have to do is stand there with your glass, listen, and swallow. If you don't like something, don't feel obligated to drink the entire sample. Politely dump it into the receptacle and move on to tasting the next one. Also, use that face to face time with your sommelier to ask questions. People that love wine also love talking about it. In fact it's typically hard to get them to shut up because they're so passionate about wine. The key to a wine education is exposing yourself to various wines and not being afraid to do your research. And let's face it; tasting wine has to be the best kind of research there is.
Don't believe the hype that just because you don't start off drinking room temp "cabs" you're not really a wine drinker. There are so many grapes, colors, regions, countries, temperatures and types of wine to choose from that there's more than enough options to call your own. You're allowed to like whatever you choose and still be a certified wine lover. Developing a refined wine pallet does take time. It could take years for one to begin enjoying the taste of a dry red wine, or it may take minutes for you to realize you never want to enjoy that for the rest of your life. If you savor sweeter wines or champagne at first, those still count as real wines. We all had a starting point somewhere and then graduated on to our established preferences. As a beginner you may want to stay away from full-bodied reds, or bitter and dry whites. My picks for white wine newbies would be Gewurztraminer, Sauvignon Blanc or Riesling. On the red side, consider a Shiraz, Pinot Noir, or Sangiovese. Finding a wine suitable for your taste buds is largely a game of trial and error. The mineral contents in the soil, its age, regional differences in grapes and climate are endless factors that could affect the taste of a wine. The main thing you need you be concerned with as a rookie is: "does it taste good to you or not?"
Wine is sophisticated but can still meet the needs of various budgets. Local wine tastings typically cost anywhere from $7-$50 depending on the magnitude of the event, and how many wines are offered. Every now and then you will also luck-up on some that are completely free! Purchasing bottles of wine can be inexpensive to expensive, but it's also an item that often goes on sale. I was speaking with a sommelier once and she told me to look underneath a store's sale sticker to see the original price of the wine. If it was much higher originally I'm more than likely getting a good bottle of wine at a cheaper price. Also, save yourself the headache of the five buck chuck. My own rule of thumb is if it's under $8 you're probably going to hate yourself after drinking it. Until you know what you're doing, step away from the cheap wine. Treat yourself by investing in decent wines and consider each bottle an experience. You'll find that quality bottles of wine usually cost anywhere from $8-$45. (They can go much higher but let's keep it basic for now).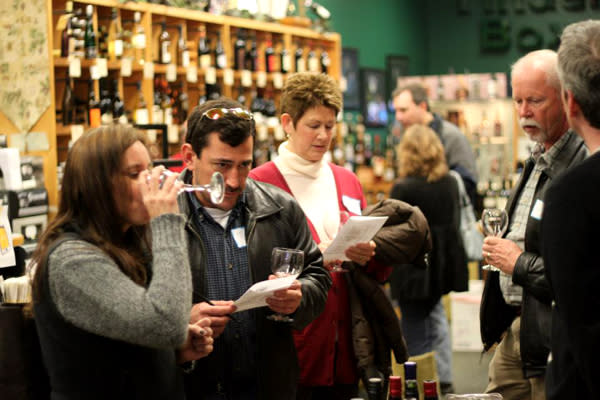 (Photo credit: Vino 100 Facebook page)
Vino 100 [2217 S. Perryville Rd., Rockford, IL 61108 by Cherryvale Mall] specializes in selling 100 types of wines for $25 or less. They offer frequent tastings and a $35 a month wine club. Cork, Keg & Spirits [1639 N. Alpine Rd., Rockford, IL 61107 in Edgebrook Shopping Center] offers a substantial selection of wines at reasonable prices and they have weekly tastings. Both places also have friendly and knowledgeable staffs willing to help you begin your journey into wine. Sure grocery stores have wine, but patronizing specialty stores is supporting local and they can actually explain the products.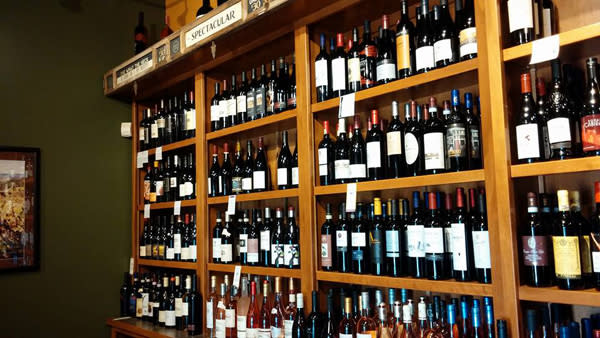 (Photo credit: Five Forks Facebook page)
When it comes to pairing wine with food, I have a few picks for Rockford restaurants that offer superb wine selections.
No one beats Five Forks Market [6565 Lexus Drive, Rockford, IL 61107] and their full bottle price … like no one. It's really unheard of to get a whole bottle of wine at a restaurant for under $20 but at Five Forks they make dreams come true. There's also something special about being able to handpick your own wine and bring it to your table. So if you don't like it, it's your own fault right?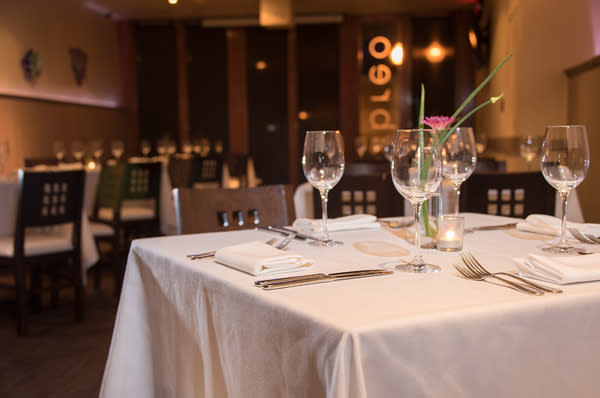 (Photo credit: Abreo Facebook page)
Abreo [515 E. State St, Rockford, IL 61104] has very knowledge bar management, and they too offer excellent wines. You'll taste wines there from Oregon, France, Italy and Spain: they offer a really fine variety of countries to expand your tasting pallet. The wine cellar in their basement also creates the perfect setting for intimate private parties.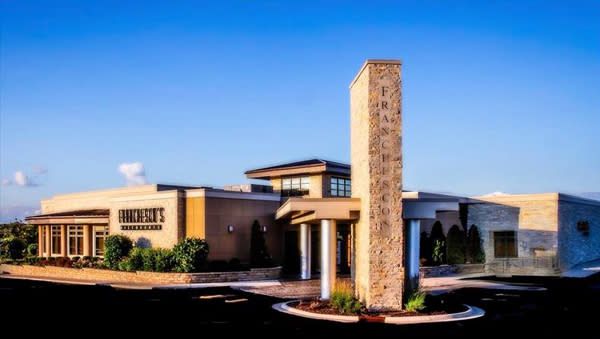 (Photo credit: Franchesco's Ristorante Facebook page)
I have a personal affinity for the Napa region, and a healthy majority of the wines at Franchesco's Ristorante [7128 Spring Creek Rd., Rockford, IL 61108] are from California. An Italian restaurant shouldn't slack on their Cabernet offerings and they definitely do not. In addition to beautiful reds, they offer a really cool table in the wine cellar you can reserve for special occasions.
All of these restaurants often host wine tasting events and exquisite dinners with various wine pairings. Check out their websites and social media pages for news and announcements concerning these events, they are excellent learning opportunities. Additionally, when dining anywhere don't be afraid to ask your servers for suggestions on food pairings or see if the information is listed on the menu next to the item. As a beginner with wine you'll be surprised how different it tastes when accompanied with the appropriate foods. You will learn to pair robust reds with red meat and chocolates, and white wines with seafood, chicken, and pork. There can be a lot of etiquette involved, but I'm kind of a rebel with wine and often like to break the rules. Whatever wines my heart desires I've learned to drink whatever feels right to me in the moment.
Always remember that wine is fun, and with any new experience it's entirely about what you make of it. Wine is emotional, once you connect with one that interests you, stick with that and build from there. Once you've identified the grape you vibe with, I guarantee you there are 100s of variations and vineyards that make it. As a newbie do not be afraid to ask plenty of questions; no question is a dumb one. Pay attention and be observant of what the more experienced around you are doing. If they're smelling its bouquet and holding their glasses by the stem (versus the bowl) then you probably should, too. Ask your friends that drink wine and wine staff for recommendations; a big part of learning is talking to knowledge people and gaining insightful tips. I also can't stress enough the importance of taking part in wine tastings, there are more happening around Rockford than you probably realize. When you try something you like, write it down or take a picture of the label. Also, get enrolled in email subscriptions to stay in the know of sales, tastings, and special events at our local wine shops: Artale & Co., Vino 100, and Cork, Keg & Spirits. There's plenty going on so get involved. And now that you know where to get started; go buy yourself some wine glasses, a quality corkscrew, and let's drink up!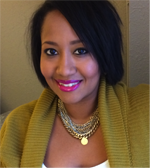 A native of Rockford, Gabrielle Torina interns for an aerospace corporation, and serves as the Secretary for the Wabongo Leadership Council. In her spare time she enjoys eating local, wine tasting, Duke basketball, and travel.