Are you ready to Stroll on State? ...because we definitely are!  Here are a few tips and tricks to help you plan your Merry & Bright night in downtown Rockford! 
1. Looking for a good spot for the tree lighting? It's everywhere!  
-During the tree lighting ceremony at 6:15 p.m., not only is the downtown tree going to be lit, but trees all throughout the Stroll on State grounds will also be lit up.
-Two other Merry & Bright trees that will be lit are located at the corner of East State and 1st Streets and near Veterans Memorial Hall on North Main Street.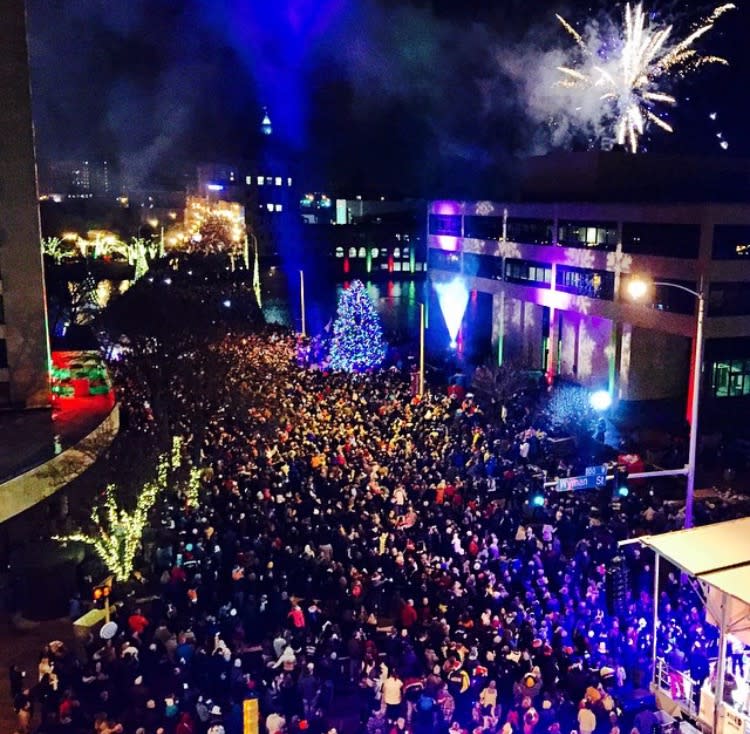 2. Let your phone guide your Stroll!
-Check out the "Plan Your Stroll" web app. online to access a map of the stroll grounds and get all the details on the happenings of the night!
3. No need to worry about finding parking downtown - take a shuttle bus!
-Stroll-goers can park at Illinois Bank & Trust on East State St., at Heartland Community Church or at the YMCA parking lot downtown to take one of the three shuttle buses to the Stroll grounds. *Note: the buses will run roundtrip until 9:30 p.m.
4. The west bank of the Rock River will be filled with dancing lights!
-Take a stroll down the Esplanade behind the library to view the spectacular River Lights display.
-Light shows timed to music will be performed each hour during Stroll on State.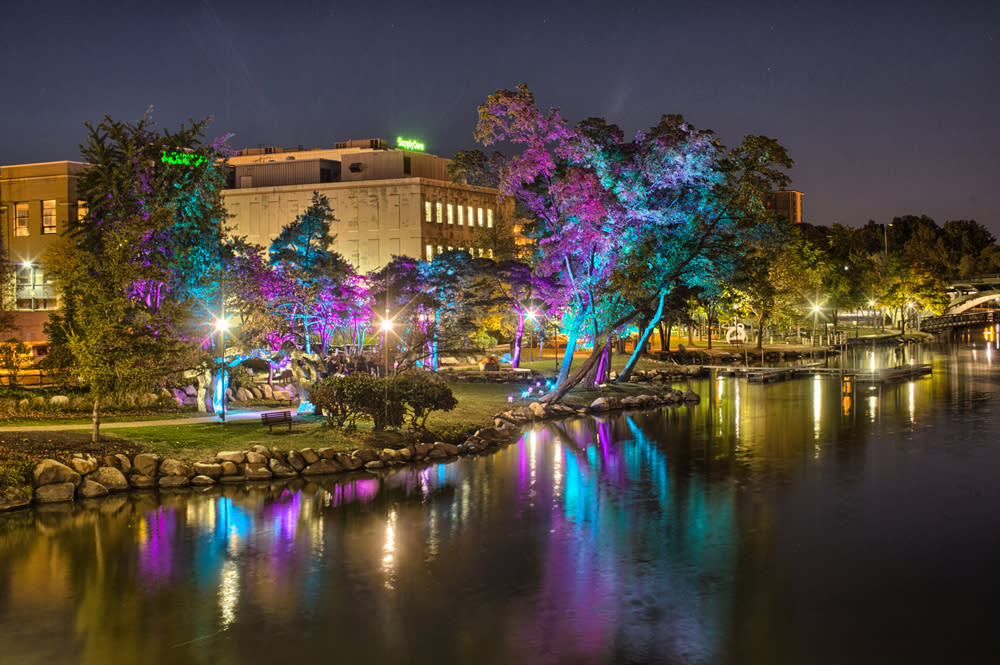 5. Santa has learned to teleport just for Stroll on State!
-There's not only one, but TWO SantaLands this year! That means Santa will be teleporting between two sites - one outdoor on the east side of the river and one indoor on the west side of the river. Ho! Ho! Ho!
6.  Snap, Tweet and tag your friends in Stroll fashion.
-Make sure you use the hashtag #strollonstate on your social media channels and make your friends who aren't at Stroll jealous! Follow the Go Rockford channels on Facebook, Snapchat, Instagram and Twitter all night to get an inside view of the event.
7. Tummy rumbling? Dine locally!
-Along with a wide range of food vendors set up around the Stroll grounds, downtown restaurants and eateries will be open for business the night of Stroll to satisfy your food cravings. (But you might want to call ahead to make a reservation!)
8. Did you know November 28 is also Small Business Saturday?
-Don't miss out on the change to get some Christmas shopping done, and shop locally! Stores and specialty shops downtown will be open for shoppers to browse and buy!
9. Have you ever seen a fire INSIDE a block of ice? You can at Stroll on State!
-The Fire & Ice display shows will be at 5:30, 6:30 and 7:30 p.m. the night of Stroll at State & 2nd Streets. The massive blocks of ice will be melting all night!
10. Don't forget your dancing shoes!
-Rockford favorite band, Moonlight Jazz Orchestra, will be playing their toe-tapping music inside Veterans Memorial Hall...so stop by for a dance or two!
11. Oh no, you forgot cash! Phew...Illinois Bank & Trust ATMs to the rescue!
-There will be two Illinois Bank & Trust ATM stations for anyone to use at the Rockford City Market pavilion located at State and Water Streets and at the corner of Main & Mulberry Streets.
12. Stake out a spot on the State Street bridge to watch the Stroll Parade go by.
-The procession to the tree lighting is a parade this year, so find a spot along the Stroll route to wave at Santa when he goes by on his way to the tree! The parade starts at City Hall at 5:45 p.m.
13. When nature calls, we've got you covered!
-Don't worry about missing any of the fun at Stroll if you (or a little one) needs to take a bathroom break. We'll have plenty of port-o-johns close to every attraction, so you'll be able to run in and out and get right back to the fun.
14. Remember the night with fun photos.
-We know you'll be taking selfies all night, but don't miss out on the fun photo booths at Chase Bank!
15. City Hall has been transformed into a magical wonderland.
-Stop by City Hall to experience FrostyLand where Lisa Frost will be selling and displaying her whimsical creations.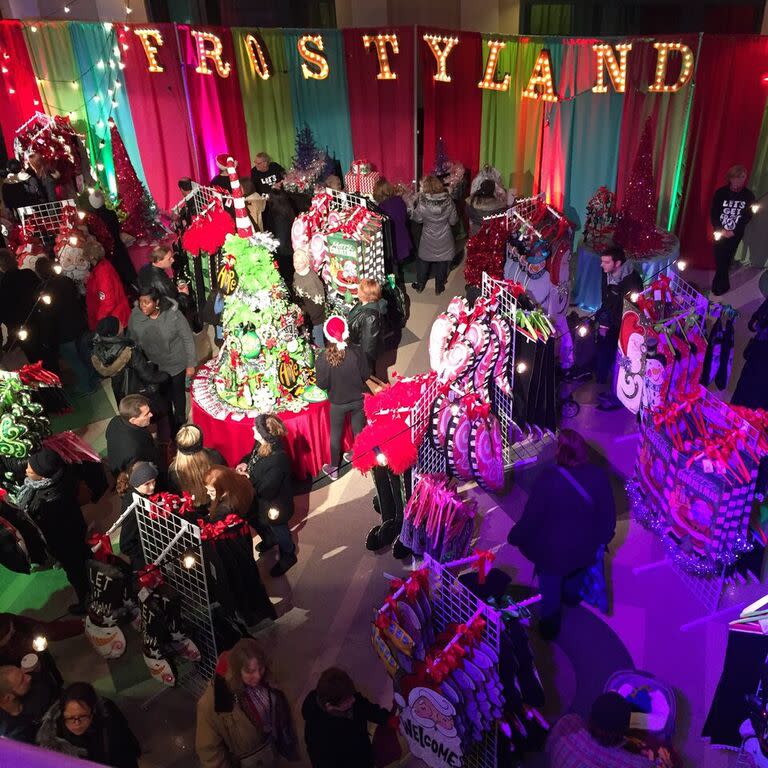 16. Ice celebrities will be in attendance at Stroll on State.
-Randy Finch and his crew from the Food Network show "Ice Brigades" will set up shop outside the Rockford Register Star and be carving unique ice creations all night long!
So there you have it folks, some tips and tricks to help you and yours have a wonderful experience at Stroll on State presented by Illinois Bank & Trust this year. For additional information and to access the "Plan Your Stroll" app and map, visit strollonstate.com!
Click HERE for the full Merry & Bright Calender of Events!
Most of all, we hope you create tons of lasting memories at Stroll on State and it becomes part of your tradition in the Rockford Region. Have a Merry & Bright holiday!