Relax. Unwind. Recharge in the Rockford region.
If there is ever a most fitting way to wrap up the Reunite in Rockford blog series—during which we've covered seemingly endless ways to help entertain, feed and plan the perfect event through five parts thus far—our sixth installment may just be the way!
While you're in town—for a reunion, event, leisure, sports, business or meetings—be sure to take in a tranquil massage at one of Rockford's spas, such as Circle of Wellness located a few miles east of downtown. Nspired Yoga of Rockford or Namaste Studios are the places to go for services including yoga, qigong, acupressure, reflexology, sound immersion, and meditation. If you are hoping to bring the spa-like treatment home with you, check out Bath and Body Fusion who makes fresh bath and body creations out of the finest all-natural products, oils, fruits and vegetables.
Need some more rest and recuperation? Infinite Soul Vibrations is a full-service metaphysical shop. Balance your chakras and raise your through guided meditation classes, get energy work that will enhance your well-being, relax and get educated in the full self-care library, enjoy a cup of natural tea, and schedule a coaching session.
Other regional favorites include Rockton Sanctuary Spa in the historic district in Rockton, Allure Salon and Spa in Loves Park or local staple WM DaySpa Salon back in Rockford.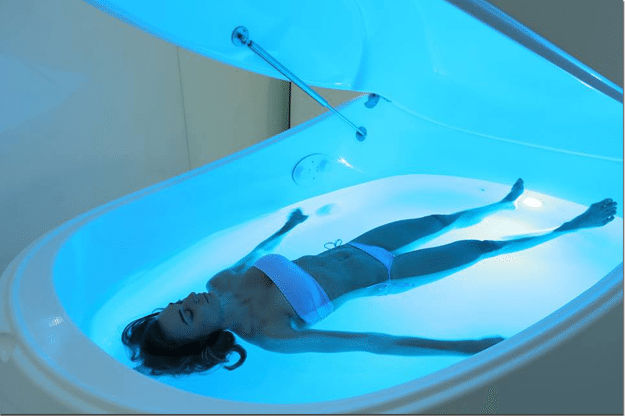 And don't forget to check out Forest City Float, a flotation and infrared sauna therapy studio located in the downtown River District. For ultimate unwinding, float effortlessly in the water, in a soundproof space, with or without any light, and far away from the stimulus of life and technologies to deeply rest and rejuvenate.
Wherever you choose for your ultimate relaxation experience, one thing is for certain—the Rockford region is a great place to get away to, reunite in, and recharge with family and friends. Float on!