It's that time of year again! Get ready to hear holiday music on repeat, see twinkling lights everywhere, and feel the magic in the air. It's Stroll on State season in the Rockford region! There are plenty of holiday memories to be made, even in this strange year of 2020. Take a look at these activity recommendations for you and your family, friend group, and significant other.
For Families with Kids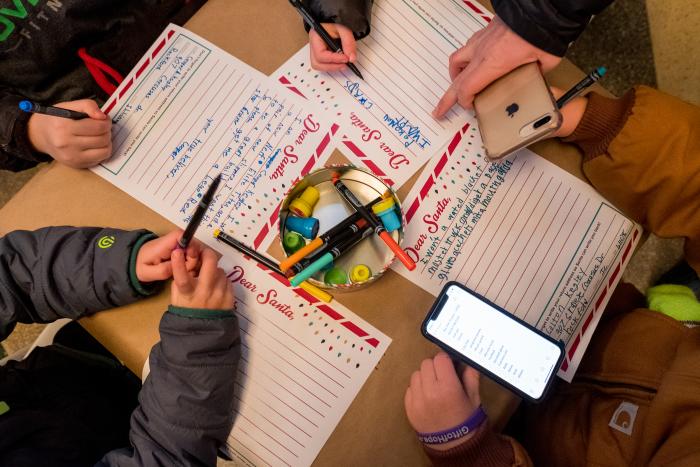 Fear not, Santa doesn't stop even during a global pandemic! For families looking for those classical Christmas experiences, you can still find them during the Stroll on State Merry & Bright Holiday. Make sure your kids are still writing their Christmas lists for Santa, because starting November 28, there will be 6 locations where kids can mail their letters to Santa (locations can be found here). Some of Santa's elves even told us that if you mail your letter by December 7, you are guaranteed a response from Santa himself! But don't just communicate with Santa via letters...you can see Santa himself! Every Saturday from November 28 until December 19, Santa will be at Rockford City Hall to talk to kids and take photos. Just remember to wear your face mask so we can keep ourselves and Santa safe this holiday season.
This year is also a better time than ever to make some fun memories at home! On November 28, decorate your own tree and your home with the entire family to get into the holiday spirit. (Bonus points if you spend the day in matching holiday jammies!) Be sure to keep an eye (and ear) out on that night around 7pm, because there will be fireworks displays in five locations throughout the region, not just downtown like usual this year!
For Friend Groups (aka you "Quaranteam")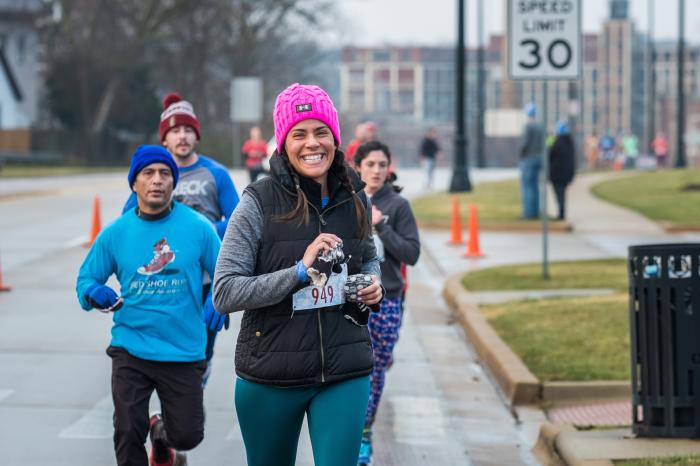 Looking for ways to celebrate Stroll on State with your friend group? There are plenty of ways to safely hang out with your Quaranteam! One thing you can do to put you in the holiday spirit while also putting you in a feel-good, helpful mood is to sign up to help during Decoration Days! Help deck the halls of downtown Rockford on November 20 & 21 where you can hang ornaments, light the lights, and roll out the giant gift boxes. As someone who has participated in Decoration Days in the past (even during a snowstorm), I can tell you that when you're with your friends, surrounded by holiday decorations, and blasting Christmas music, it's a great way to spend a fun afternoon!
If you and your friends are an active bunch, make sure you sign up for the Dasher Dask 5K (at-home edition this year). You're able to complete the race between November 28 - December 24 at whatever time of day you want and in whatever location you want! Meet up with your pack on the bike path, in your neighborhood, or even in one of the region's many forest preserves. On the other hand, if you and your friend group are foodies, make plans to grab a smorgasbord of to-go meals from different restaurants and have a local feast! Having all that delicious food while also supporting local restaurants is a winning combination.
For You and Your Significant Other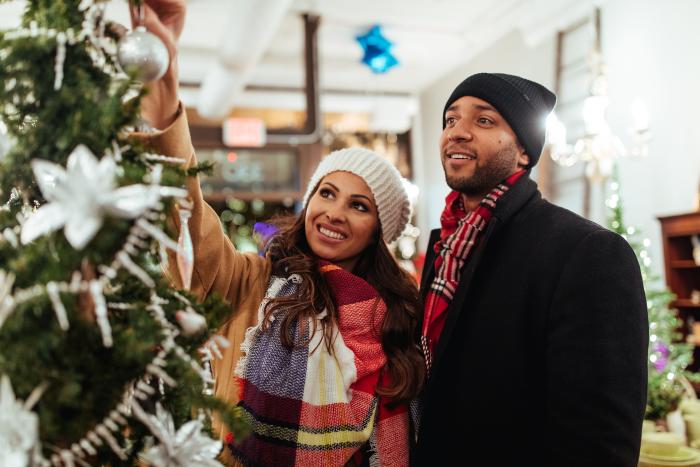 Stroll on State can be a pretty special event for couples. I should know...my now-husband proposed the day of Stroll on State back in 2016! There are still plenty of ways to share some special moments with your sweetie during the Merry & Bright holiday season this year. Snuggle up at home with some hot cocoa and a fuzzy blanket to watch the Stroll on State Merry & Bright Holiday Special on TV on November 28. This hour-long (commercial-free!) special will highlight holiday-themed stories and show the significance of Stroll on State in our community. The production culminates with a countdown to the tree lighting and fireworks celebration!
Looking to get out of the house with your special someone? Make a trip to Davis Park in downtown Rockford to experience a Hallmark movie-like scene right here in the region. Magical holiday decorations (including the City Christmas tree) will be on display from November 28 through the first week of January, so take some time to take a holiday stroll through the lights and decorations and capture that perfect winter selfie together. While you're out and about, stop into some local stores downtown and throughout the region to check off our holiday shopping lists. And remember, gift cards make great stocking stuffers!
---
Even though this year is a little different than previous years, there is still plenty of holiday magic to experience in our community during the entire Merry & Bright holiday season!
Thank you to Stroll on State's presenting sponsor, Illinois Bank & Trust, Davis Park sponsor The Power Connection - IBEW 364 & NECA, and the other Stroll on State sponsors (found here). 
For more information about this year's event, visit StrollonState.com.