Live Music performances create an authentic experience featuring musicians and their works that many can appreciate. To feel the bass pounding in your chest, the screaming guitar solo or the twang of your favorite singer's voice can make you get lost in the moment.
Sure, listening to your favorite album has an exhilarating effect on your mood, but the atmosphere produced at a live event has a way of reaching deep inside and strumming the chords of our souls! These memories are the ones you'll want to remember for a lifetime.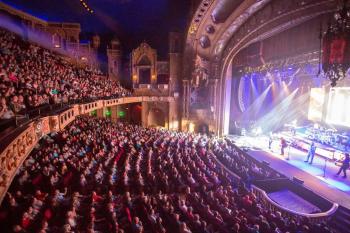 Rockford is home to The Coronado Performing Arts Center and BMO Harris Bank Center which hold some of the nation's greatest musical events. BMO will be welcoming country music super-star Carrie Underwood this upcoming week! There are also a long list of local venues that support up and coming musicians as well as welcoming back big stars on Friday and Saturday nights!
So get out there, let your hair down and let the music carry you away. Whether it's good ole fashioned country, relaxing jazz and blues or heavy metal that give you all the feels, one of these local events, starting this very evening and ranging through Thanksgiving will get you where you need to be!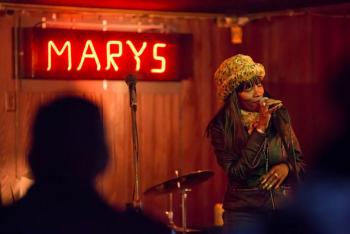 4th Annual Wine to Water Wine Tasting
Friday, Nov 4 from 6:30 PM - 9:30 PM
Prairie Street Brewhouse
200 Prairie St
Rockford, 61107 $20
(815) 277-9427
Merv Collins & Don Humbertson – Guys With Bad Eyes
Friday, Nov 4 from 7:00 PM - 9:00 PM
Just Goods Listening Room
201 7th St
Rockford, 61104
(815) 965-8903
Emily Hurd with Stone Blind Valentine – Concert On The Creek
Saturday, Nov 5 from 7:00 PM - 9:30 PM
Concerts On The Creek
4500 Spring Creek Rd
Rockford, 61114
(815) 979-1949 or (815) 877-2576
Free with donations
Whoa Nellie Kicks It Up
Saturday, Nov 5 from 9 PM - 1 AM
Dusty Boots Saloon & Eatery
3907 Broadway, Rockford, Illinois 61108
Havana Cuba All Stars; Cuban Culture
Saturday, Nov 5 from 7:30 PM - 10 PM
Hosted by Rockford Coronado Concert Association
Coronado Theatre (815) 968-0595
For tickets: www.rccaconcerts.org/
SoundBox at Rural On Tap
Saturday Nov 5 from 9 PM - 12 AM
Rural on Tap
1710 Rural St, Rockford, Illinois 61107
Burn up some rubber at The 2 Wheel!
Saturday, Nov 5 from 9:30 PM - 1:30 AM
2 Wheel Inn
4433 Auburn St, Rockford, Illinois 61101
(815) 963-1661
www.twowheelinn@aol.com
Karaoke W/ DJ Hollywood- UNDER 21 ALLOWED
Saturday, Nov 5 from 9 PM - 1 AM
Wild Wild Westmor Lanes
2407 N Central Ave, Rockford, Illinois 61101
(815) 963-7210
wildwildwestmorlanes@gmail.com
Art District Vol. 8
Saturday, Nov 5 from 9:30 PM - 2 AM
District Bar and Grill
205 W State St, Rockford, Illinois 61101
Sunset Strip Band
Saturday, Nov 5 at 9:30 PM
Oscar's Bar & Grill
5980 E State St, Rockford, Illinois 61108
(815) 399-6100-No Cover
All the best 80's Hair Band songs.
"Thank you Soldiers-A Concert to Honor Veterans Day"
Hosted by Kishwaukee Valley Concert Band
Sunday, Nov 6 from 3 PM - 4:30 PM
A "Free Will" offering will be accepted.
Information contacts: Cindy Morrill (815) 494-9804 or Karin Wilcox(815) 229-3093.
Carrie Underwood: The Storyteller Tour
Wednesday, Nov 9 at 7:00 pm
BMO Harris Bank Center
300 Elm St
Rockford, 61101
Burns Brothers - A Special Listening Room Concert
Friday, Nov 11 from 7:00 pm - 9:30 pm
Just Goods
(815) 965-8903
Brass Buckle Band
Saturday, Nov 12 from 9 PM - 1 AM
Dusty Boots Saloon & Eatery
3907 Broadway, Rockford, Illinois 61108
Louder Now! EMO Tribute Band
Saturday, Nov 12 from 10 PM - 1 AM
District Bar & Grill 
205 W State St, Rockford, Illinois 61101
Rockford Symphony Orchestra-Great Choruses Overtures from Opera
Saturday, Nov 12 at 7:30 pm
Coronado Performing Arts Center
314 N Main St
Rockford, 61101
Boy Band Review
Saturday, Nov 19 from 10 PM - 1 AM
District Bar & Grill 
205 W State St, Rockford, Illinois 61101
Wayland W/ On My Six and the Merkins 
Tuesday, Nov 22 from 7 PM - 1 AM
District Bar & Grill
205 W State St, Rockford, Illinois 61101
5th Annual Blackout Pub Crawl
Wednesday, Nov 23 from 9 PM - 2 AM
R.B.I. Bar & Grill, District Bar & Grill and Onyx Bar & Grill
205 W State St, Rockford, Illinois 61101
Rollin Whiskey
Wednesday, Nov 23 from 9 PM - 1 AM
Dusty Boots Saloon & Eatery
3907 Broadway, Rockford, Illinois 61108
Coronado Performing Arts Center
314 N Main St, Rockford, IL 61101
coronadopac.org
(815) 968-2722
Rock Valley College
Starlight and Studio Theatre
3301 N Mulford Rd, Rockford, IL 61114
rockvalleycollege.edu
(815) 921-2160
The Nordlof Center
118 N Main St, Rockford, IL 61101
rockfordpubliclibrary.org
(815) 987-6660
Mendelssohn Performing Arts Center
406 N Main St, Rockford, IL 61103
mendelssohnpac.org
(815) 964-9713