Yoga is not a new practice but it has definitely become a trend and an essential escape come time to let out a little steam or find our inner Zen. With life constantly spinning 'round and social media tiring our fingertips, it's a breath of fresh air to know that we can use some "me time" to focus on 3 major health benefits:
1) Improving posture
2) Learning how to breathe and relax
3) Meditate to relieve stress
These healthy body and mind improvements combined with eating well and living positively makes for one happy Yogi!
So if you're curious about finding more contentment or improving the health of your body and mind then look no further...there are incredible yoga facilities right here in the Rockford region to help!
I recently got in touch with Nancy Enke, owner of Nspired Yoga, and if there's anyone that is living out their passion in life it's definitely her. I soon learned that she offers an extensive list of classes at different levels.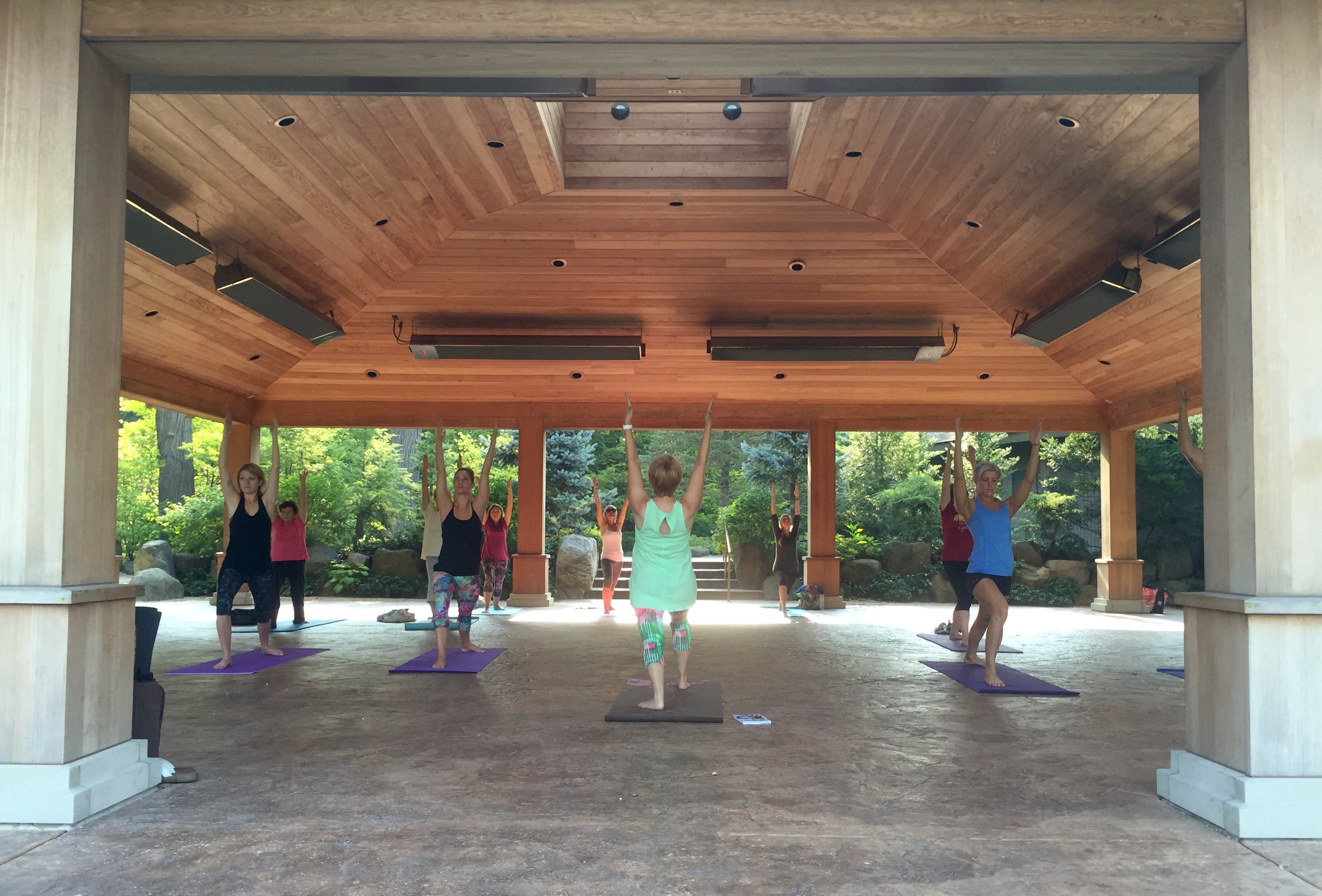 Have you ever tried Yoga in the Gardens (Anderson Japanese Gardens)? ...because she does that too! I went to scope it out last week and it was so soothing! The sound of water trickling, smell of fresh flowers and grass, the warm sun and the meditative experience was enough to make anyone a yoga lover. Definitely make the time to check it out!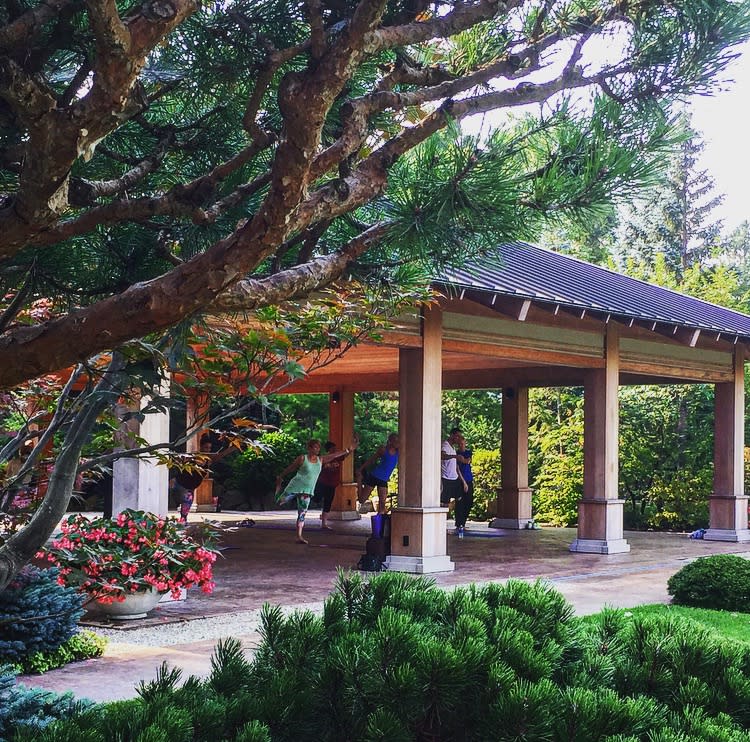 -Andrea Mandala
RACVB Marketing & Communications Manager  
I've seen yoga classes in movies and on TV, but I never experienced one for myself until New Year's Day when two of my girlfriends and I did a class featuring "108 Sun Salutations" at Pranayama Yoga Studio. I had no idea what to expect, or what sort of pretzel positions I would have to try to finagle my body into.
The class started off easy with all of us reciting the opening mantras. Once we were all in a more relaxed mindset, the 108 Sun Salutations began. Don't be fooled by how relaxed yoga appears, it's actually hard work! It didn't take but 10 minutes before the whole room was warm, despite the frigid temperatures outside.
We were up, down, sideways, lunging, toe-touching...you name the muscle and we were using it. 108 times. But to be honest, I felt completely refreshed once the class was done! Sure, I was sore and tired and couldn't touch my toes for the next week, but the class was a blast.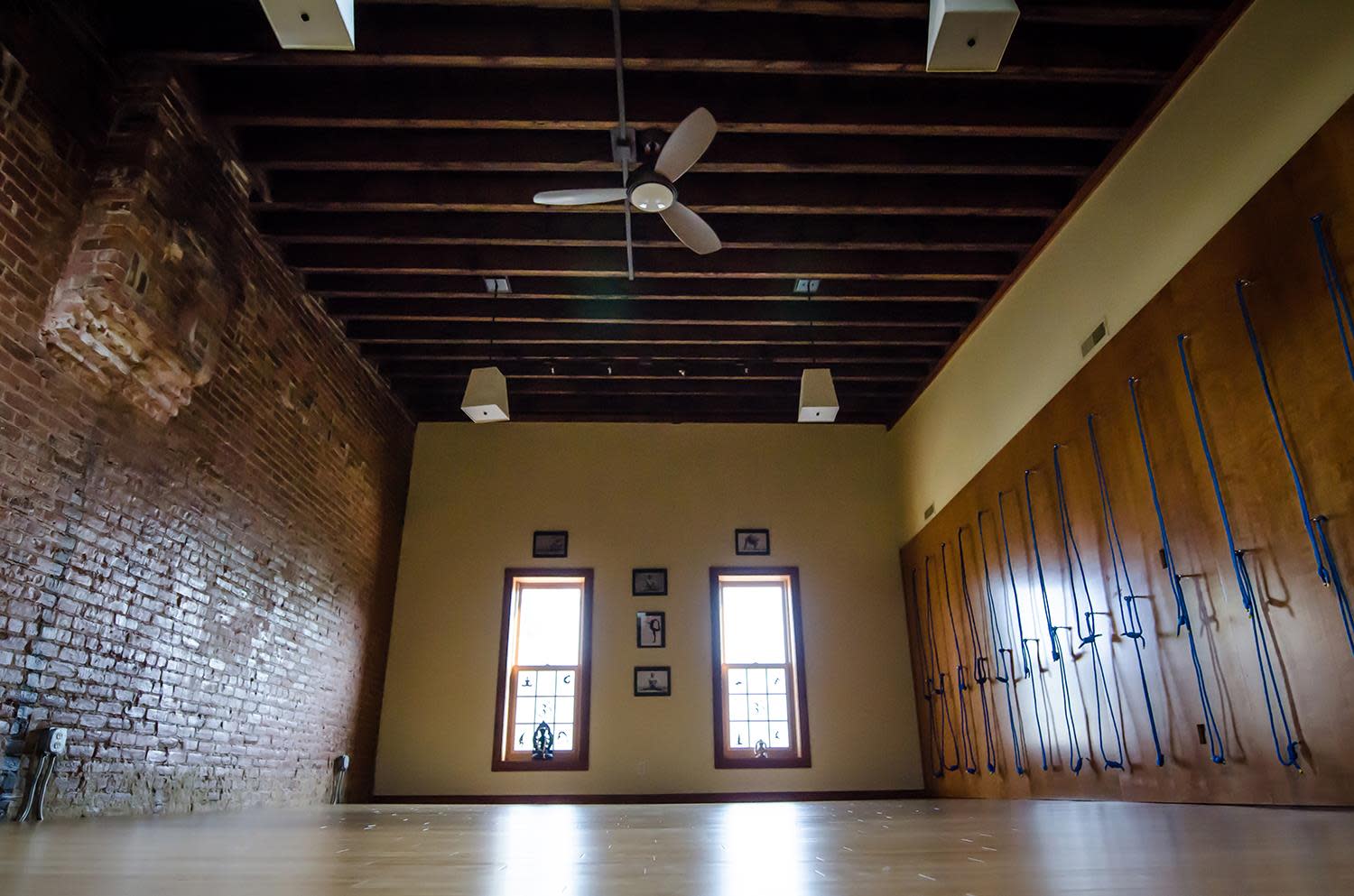 Good news for everyone though, both Nspired Yoga and Pranayama Yoga Studio offer classes anyone can just drop into for a small fee! Trust me, if I can survive a yoga class, so can you. I've actually been to a few classes since New Year, and I'm sure I'll be going back. After all, yoga is good for the body and the mind.
-Liz Wood
RACVB Marketing Coordinator  
Namaste.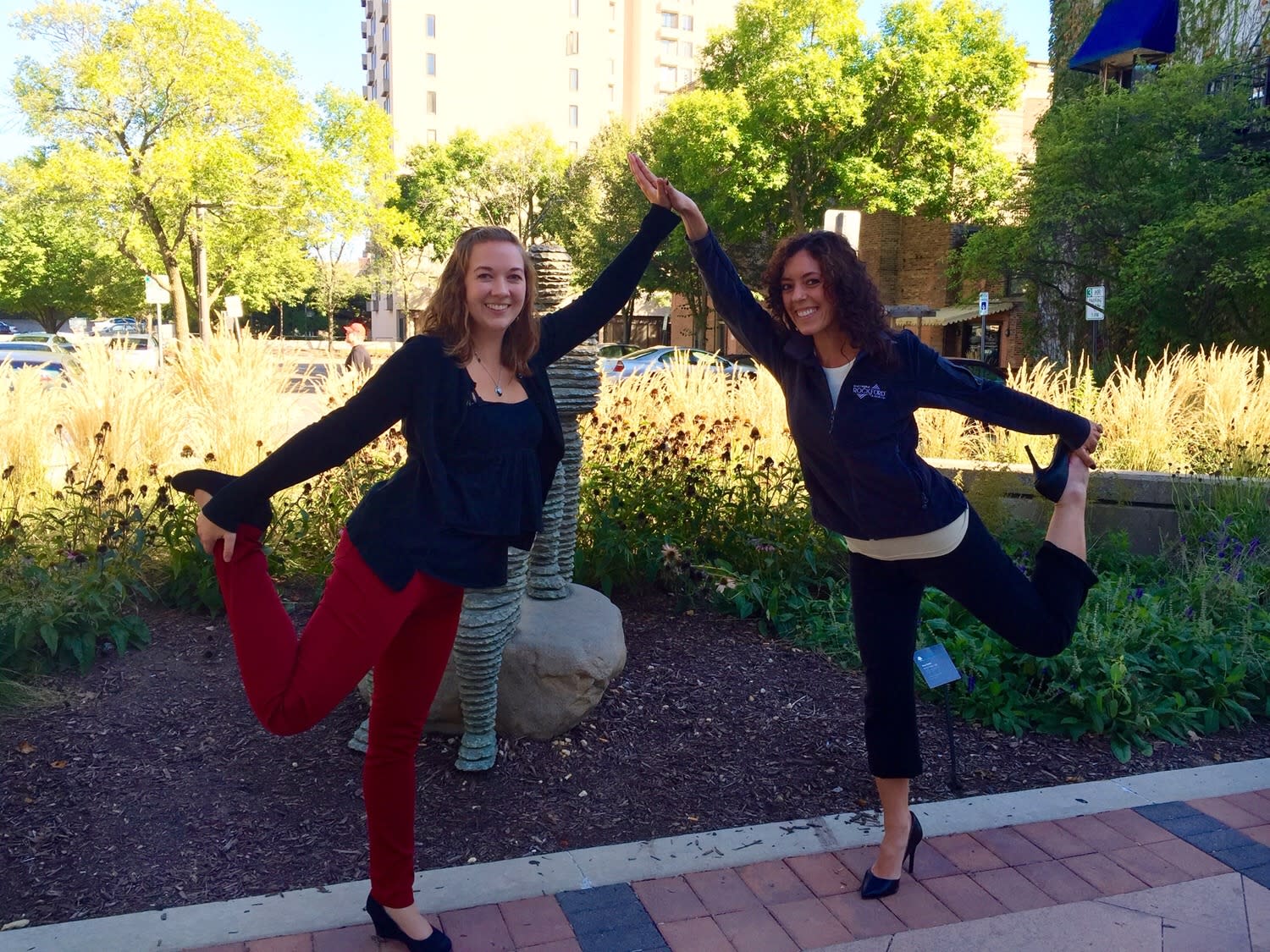 Liz and Andrea far from Yogi's but off to a solid start! 
For a complete list of classes for either yoga studio visit rockfordyoga.com or yogarockford.com and for a complete list of yoga studios and other fun things to do in the Rockford region visit gorockford.com!