Summer has finally arrived, and if you're like me, you've been itching to get outside despite those pesky mosquitos (forgive my pun). Well, it's time to bust out the bug spray and gather your friends and family for summer nights filled with good food, cold beverages, and music–LIVE MUSIC! That's right, you can leave your Bluetooth speaker at home this summer because the Rockford area has a ton of options when it comes to outdoor music venues. Need proof? Just check out the list below of music series and performances taking place all summer long.
Dinner on the Dock
Thursdays, May 16 - August 29 (5 - 10 p.m.)
Presented by Prairie Street Brewing Co., at Dinner on the Dock you can enjoy an evening of food, craft beer, and some of the best musical acts from Rockford and the surrounding areas of Chicago, Madison and more.
Dockside Live
Mondays, May 13 - September 16 (6 - 9 p.m.)
On Monday nights, enjoy live music on the riverside patio of Prairie Street Brewing Co. Local and regional artists perform in a relaxed setting with food and drink service available.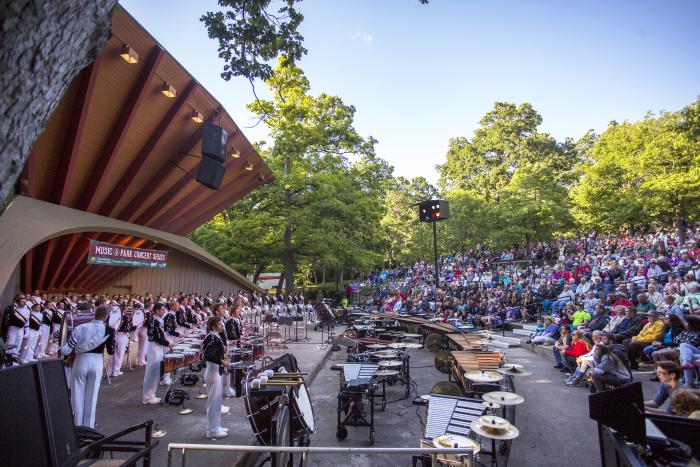 Music in the Park
Tuesdays and Thursdays, June 11 - August 8 (7 p.m.)
A long-time Rockford tradition...spend beautiful summer evenings in the historic Sinnissippi Park Music Shell with live music by local and regional musicians. Music in the park is part of the Rockford Park District's free concert series "Sounds of Summer."
Tunes on the Terrace
Wednesdays, July 10 - August 28 (6 - 8 p.m.)
As part of the Rockford Park District's free concert series "Sounds of Summer," enjoy live music by the river on the terrace at Nicholas Conservatory & Gardens.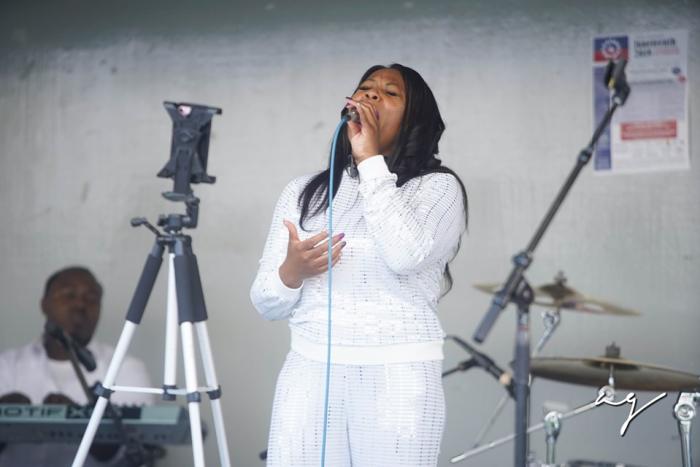 Live at Levings
Sundays, June 2 - August 4 (5 - 8 p.m.)
This free concert series is part of the Park District's "Sounds of Summer" and showcases local people in a talent show followed by live bands.
Music on the Rock
Wednesdays, June 5 - July 31 (4:30 - 8:30 p.m.)
Burpee Museum's outdoor concert venue on the banks of the Rock River features a natural, relaxed setting for live evening music.  On the terrace of the Museum, you can enjoy drinks and treats from local delicacies such as Prairie Street Brewing Co., Franchesco's, and 15th and Chris. 
Tuesday Evening in the Gardens
Tuesdays, May 28 - August 27 (5 p.m.)
Join friends and family for an evening of live music and camaraderie in the beautiful setting of Anderson Japanese Gardens. Pack your own picnic or enjoy food and beverages available for purchase from local vendors.
Groovin' in the Gardens - A Music Series for Kids
Fridays, June 14, July 12, August 9 (10 a.m.)
Anderson Japanese Gardens hosts 'Groovin' in the Gardens,' a morning music series that is perfect for the little ones! Children, parents, and grandparents are encouraged to jump, clap and get silly.
Rockford City Market
Fridays, May 17 - September 27 (3:30 - 8:30 p.m. (7:30 p.m. after Labor Day)
All summer long, the Rockford City Market features musical performances by local artists. Patrons can enjoy food and beverages while listening to live local music taking place each Friday under the Pavilion structure. 
Starlight Theatre
Starlight Theatre is located on the Rock Valley College campus and showcases some of the Rockford area's amazing talent with performances throughout the summer. The 2019 summer productions are Mamma Mia!, West Side Story, The Addams Family, Joseph, and the Amazing Technicolor Dreamcoat, and Madagascar.