It's fall y'all! And it's one of our most favorite seasons in the Rockford region! Nestled along the banks of the Rock River sits our pretty city, full of fall foliage, amazing apple orchards, delicious farmer's markets, golf, biking, hiking and more!
1. Go leaf peeping at one of the Forest Preserves of Winnebago County 
2. Canoe or kayak the Kishwaukee or Sugar Rivers
3. Support local and stop by a Farmer's Market
4. Attend Frank Lloyd Wright's Laurent House Museum's Bourbon, Brisket & Brews Event, September 24
5. Participate in Tour de North End's Bike Festival, September 24
6. Hit the links at one of the Rockford region's top golf courses
7. Go back in time during Midway Village Museum's World War II Days, September 24-25
8. Stay rad and wakeboard at West Rock Wake Park
9. See Gordon Lightfoot live at the Coronado Performing Arts Center, September 25
10. Catch a Rockford IceHogs game
11. Attend Full Moon Hike at Severson Dells Nature Center, October 8
12. Grab the girls and attend My Name is NOT Mom at the Coronado Theatre, October 13
13. Load up your bike and hit the trails (Perryville Rec Path, Pecatonica Prairie Trail, Atwood Park and more)
14. Head to the woods for Spook the Dells at Severson Dells Nature Center, October 22
15. Into gaming? Attend the Rock-Con Convention at Tebala Event Center, November 4-6
16. Take in the serene view and fall vibes at Rock Cut State Park
17. Bring the kids to Peppa Pig Live! at the Coronado Theatre, November 4
18. Get lost in the wonder-filled world of Delicate Forces at Nicholas Conservatory & Gardens
19. Attend a fashion show at Fashion in Bloom at the Rockford Art Museum, November 5
20. Get your apple cider donut, apple cider slushie, apple fix at one of our amazing apple orchards (Edwards West in Winnebago, Curran's Orchard in Rockford and Valley Orchard in Cherry Valley)
21. Bring out your 90's self and attend Goo Goo Dolls at the Coronado Theatre, November 5
22. Enjoy the leaves changing colors at Anderson Japanese Gardens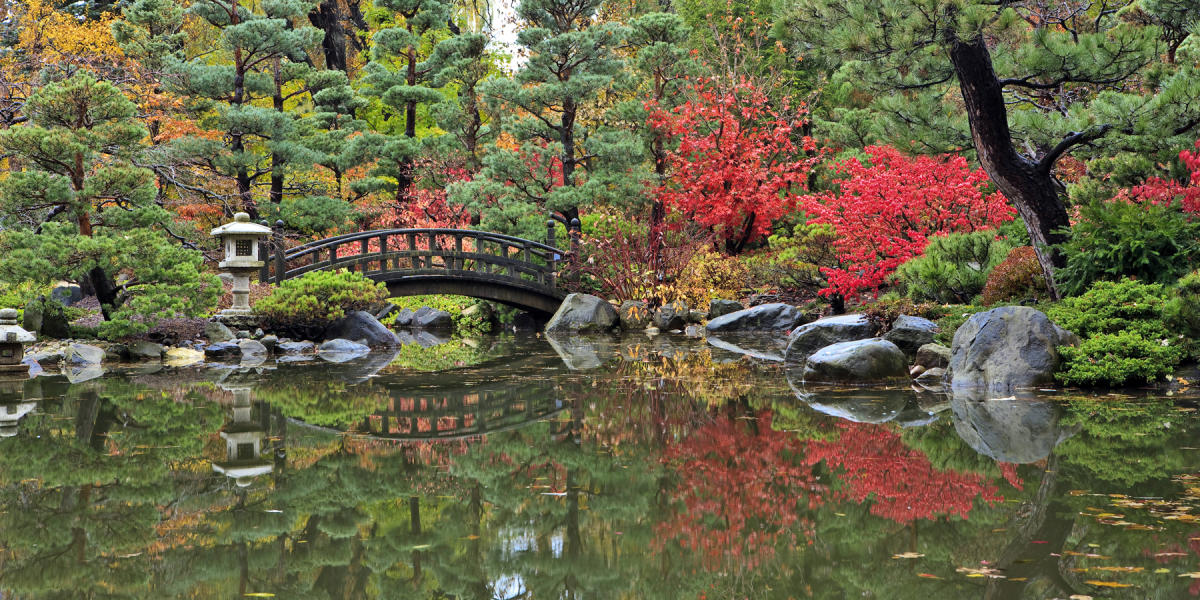 23. Get your laugh on watching Chelsea Handler at the Coronado Theatre, November 11
24. View gardens and rare trees at Klehm Arboretum & Botanic Garden
25. Get your fall dining fix at one of our amazing downtown restaurants
26. Ride a horse, of course, at Lockwood Park
27. Explore rare dinosaurs at Burpee Museum
28. Have the time of your life at Dirty Dancing in Concert at the Coronado Theatre, November 13
29. See Swiss architecture up close and personal at Tinker Swiss Cottage Museum
30. Take a boat ride along the Rock River and view beautiful fall foliage
Find even more fall fun in the Rockford region at www.gorockford.com.